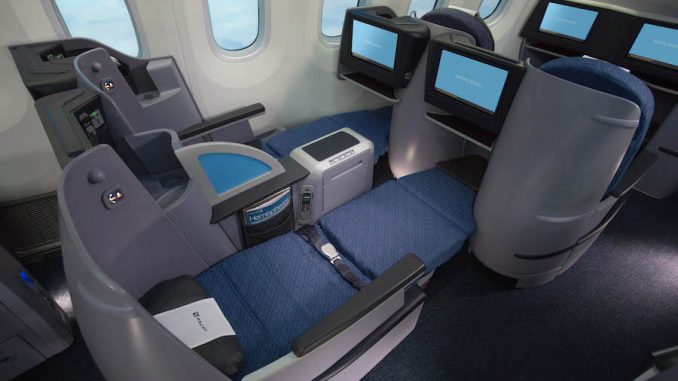 The transcontinental domestic market is one of the most heavily contested sets of routes in the world. One of the flagship transcontinental routes, Los Angeles International to New York's JFK, sees nearly 40 daily round-trip flights on five different carriers, while New York's Newark International sees almost 20 more on United and Virgin America.
On top of those flights, dozens more take off and land daily at both West Coast airports such as San Francisco and East Coast airports including Boston and Miami. With so many flights, airlines must differentiate themselves and their products from the competition in order to woo the business travelers that make the routes incredibly important.
This leads to the constant evolution of 'transcon' products the industry has seen in recent years. And with so many choices, it's difficult to know where to start.
United
Chicago-based United is the most recent airline to make changes to their transcontinental service. The airline, which operates a transcontinental fleet composed almost entirely composed of Boeing 757-200 aircraft, operates 17 daily round-trip flights between Newark and San Francisco, as well as another 15 to Los Angeles.
The 757-200s have three cabins, United Business, economy, and Economy Plus. The United Business cabins are laid out in a 2-2 configuration and come furnished with seasonal menus, United Polaris-inspired desserts, and premium amenity kits on top of lie-flat seats.
The airline also announced on May 31 that passengers in Economy Plus would receive complimentary hot meals and alcoholic beverages beginning July 1. As a part of the same announcement, the airline added Boston to San Francisco as the third route marked with "premium transcontinental service" in the United route network.
Delta
Atlanta-based Delta Air Lines has a slightly larger route network on which they provide their premium transcontinental service. Those routes, according to the airline's website, include New York JFK to Los Angeles and San Francisco, Washington D.C.'s Reagan-National Airport to Los Angeles, and Boston to San Francisco, the last beginning June 8.
The routes feature a wide variety of aircraft, including Airbus A330s, Boeing 767s, and 757s, all of which are internationally configured. On the 767 and A330 aircraft, the airline features lie-flat seats in two different all-aisle-access configurations in first class, marketed as 'Delta One'. On the 757, Delta One is in a 2-2 configuration, roughly comparable to United's business class.
In Delta One, the airline touts seasonal and "regionally tailored" meals, premium amenity kits, and the same bedding passengers see in Delta One on international flights.
In Comfort+, the airline's extra legroom economy option, passengers not only receive a small amenity kit, but also complimentary snacks as well as various alcoholic beverages and numerous entertainment options.
American
One word that could be used to describe American Airlines' transcontinental fleet would be "consistent." The airline's fleet of Airbus A321 Transcontinental (A321T) aircraft operates each of their daily flights between New York's JFK and Los Angeles and San Francisco.
The airline's lesser-known premium transcontinental route, Los Angeles to Miami, is operated mainly by A321 aircraft on top of the occasional Boeing 777-300ER, generally thought to help with positioning for various Europe and Asia-bound flights out of the airline's two hubs.
On the A321Ts, the airline offers a first class marketed as Flagship First, business class, Main Cabin Extra, and economy, making them the only U.S. carrier to offer four classes of service between the two coasts.
In first class, passengers see a 1-1 configuration of seats similar to those in the airline's 777-300ER business class, and the airline's business class is similar in configuration to United's and Delta's on the routes. In those classes of service, customers can expect complimentary amenity kits and meals in addition to lie-flat seats.
American, unlike United, currently has no plans to offer complimentary meals or alcoholic beverages to those seated in Main Cabin Extra, the equivalent of United's Economy Plus and Delta's Comfort+.
Other Airlines 
Other carriers have taken steps to pull away from the pack when it comes to transcontinental travel. Among those are JetBlue, Qantas, and Virgin America.
A few years back, JetBlue introduced their Mint first class product on select Airbus aircraft, which, in some rows, even features suites with a door. While they are not a part of any alliance and are not affiliated with any legacy carrier, JetBlue is getting their foot in the door in order to gain a transcontinental market share, and Mint is only helping their chances.
Qantas, on the other hand, was put in a very special set of circumstances. The Australian carrier cannot yet operate direct flights to New York, so they decided to serve the bustling American city with a tag flight from Los Angeles. To sweeten the deal for passengers, Qantas put a Boeing 747-400 on the route, one of, if not the most iconic aircraft in the skies.
Qantas's route, though it must flown in conjunction with a Qantas flight to or from Australia, is yet another flight almost any "avgeek" would love to get a chance to fly.
While not as often as the legacy carriers, Virgin America also operates transcontinental service several times a day between cities like San Francisco, Los Angeles, New York – JFK, New York – Newark and more. The airline uses the same aircraft as it does for the majority of its routes, the Airbus A320, and has standard reclining seats in first class along with a full meal option.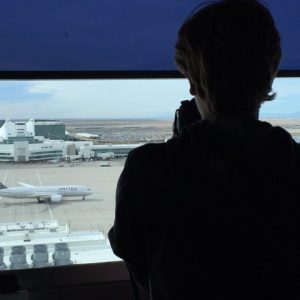 When he was just six months old, Parker took his first flight. From that point, he was destined to love aviation. His mom worked for Southwest Airlines much of his family have been frequent flyers on American Airlines for years, just as Parker is now. In 2015, Parker, inspired by aviation accounts on Instagram, decided to create an account of his own, and he hasn't stopped spotting since. On top of that, Parker has been writing for his school paper since his freshman year and has been writing and doing photography work for AirlineGeeks since August 2016.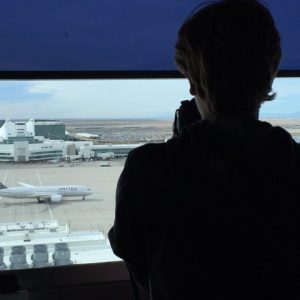 Latest posts by Parker Davis (see all)