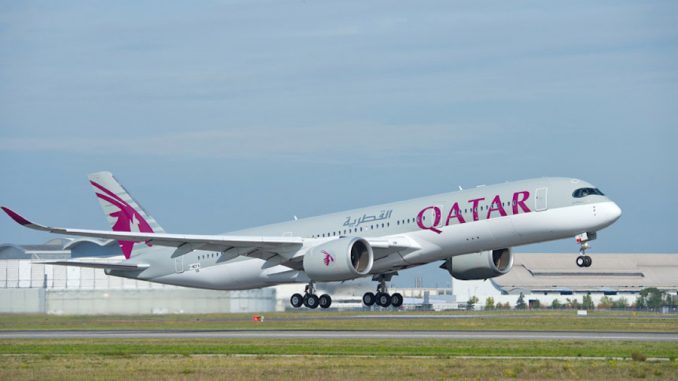 When word got out earlier this week that the United Arab Emirates (UAE), Saudi Arabia, Bahrain, Egypt, Yemen and the Maldives were cutting diplomatic ties with Qatar, many in the Middle East went into a panic. When countries cut diplomatic ties, it is easy to see how this would directly affect aviation in any nation, particularly one that has just one hub for the clear majority of its traffic.
Qatar Airways, a state-owned airline and the largest in the nation, has for years grown at a tremendous rate, leveraging its midpoint in Doha between Europe and Asia to serve as an easy connecting point. This strategy is similar to that of nearby competitors, Etihad and Emirates, which utilize Abu Dhabi and Dubai.
Now with the inability to fly to these six countries, Etihad and Emirates have a unique opportunity to fill the gap of the previously provided service.
Filling a Void
According to Rob Watts, a managing director at Aerotask, "Qatar Airways serves 18 destinations in these four countries [Saudi Arabia, United Arab Emirates, Bahrain and Egypt], accounting for approximately 18% of the airline's total seating capacity."
This means that within these 18 destinations, Emirates and Etihad can either deploy additional capacity or have higher prices on their current flights, resulting in additional revenue for the airlines. Given the recent downturn in revenue from the U.S. given the laptop ban, either airline could reduce frequencies to the U.S. and add aircraft to serve routes at any of these four countries.
The two airlines can also choose to take aircraft that previously served Doha, since these flights have been canceled for the time being, and utilize them to other destinations. Outside of the four main countries, both airlines can also add capacity to the Maldives, which has become a unique vacation destination for travelers across the globe.
While the loss of some of its most heavily traveled destinations is challenging enough for Qatar Airways, it now faces restricted airspace that makes it difficult to travel to and from its hub at Hamad International Airport in Doha. This means that Qatar aircraft will require more fuel and face big congestions due to having to travel around the UAE and Saudi Arabia.
Since Doha is a relatively small country, its airspace is easy to avoid for both Etihad and Emirates, leading to few if any potential issues with congestion. Given the potential delays in Doha due to congestion and altered flight paths, the two other Gulf carriers can capitalize on the opportunity and advertise as being the hassle-free transit airlines in the Middle East.
The change in airspace will likely cause Qatar Airways to have to begin adjusting its schedules immediately, resulting in rolling flight time changes across the globe. Given that the airline thus far has barely acknowledged the extent of the issue and only views the current circumstances as temporary, those who are traveling 30 days from now are not yet being offered any sort of waiver.
This leads to unpredictability for leisure travelers who book trips in advance, leaving many to wonder whether it is worth the risk to trust that the airline will be operational in these countries in the future. As a unique selling point, Etihad and Emirates could offer the opportunity to move their flight over to their carriers for a small fee.
While a plan like this may cost more than it brings in the short term, it could create lasting loyalty and a brand reputation known for always being there to take care of their customers, even when other airlines are not able to fulfill their obligations.
The Bottom Line
Ultimately both Emirates and Etihad, as two of the largest airlines in the world, have an opportunity to capitalize on the difficult circumstance in the Middle East. Millions of passengers travel to these countries for numerous reasons, and without Qatar Airways standing in their way offering a competing product, both airlines can fill a void in travel.

Joe joined AirlineGeeks in 2014, and in his current role as Editor-in-Chief manages a growing team of writers both in North America and Europe. He enjoys spending the bulk of his time researching, learning and analyzing the latest trends in the airline industry, all while mentoring new members of the AirlineGeeks team who seek to do the same. Areas of research include revenue management, codeshare and alliance partnerships and airline financial results.

Latest posts by Joe Pesek (see all)