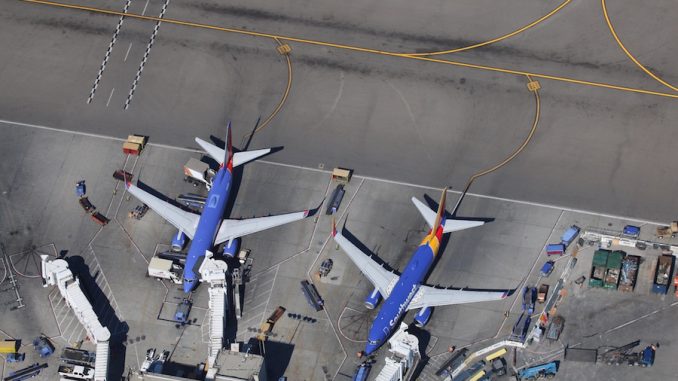 We're currently living in an age where it's the most convenient to be able to fly from point A to point B without stopping. However, there are still many across the globe that are living in smaller cities with not a lot of air service to their main airports. Therefore, the only way to conduct business, leisure, or one's livelihood is to connect in hub cities, bringing you to your final destination.
It may seem that living in a hub city is the most convenient option when it comes to flying. While it is certainly easier to not have to make connections every time one flies, living in a hub city has its disadvantages, especially from an "AvGeek" perspective.
Living in a United Fortress Hub
Living in Houston, there hasn't been much variation to the airlines I fly. I grew up flying with Continental across the country and around the world, and once the merger with United took place, United became the go-to hometown airline to meet my family's transportation needs.
Houston (IAH) is one of the largest hubs in the carrier's network, following Chicago. The airline boasts over 480 daily flights out of IAH to over 50 international destinations and 113 airports in the United States. IAH is currently considered United's "Gateway to Latin America," serving over 40 million passengers each year.
In addition, United is spending millions of dollars to better the airport's infrastructure, seen in the opening of the new Terminal B South concourse, as well as the new Terminal C North concourse, which just opened this year. The airline has a huge footprint in not only the aviation industry but also the city in general.
In all honesty, living in a hub city in comparison to a smaller city has made life alot easier. I've saved countless numbers of hours by not having to connect in other cities to reach my final destination. United has become "my" airline, and it's really hard to part ways with them.
There's a level of consistency "Flying the Friendly Skies," and it's something that I enjoy doing. Not much changes every few months that I fly, and I appreciate that. Even if United cuts frequencies out of Houston, I'm still usually guaranteed a non-stop flight to wherever I need to go.
Loyalty Without a Choice
Having IAH as my home airport has also helped build up my loyalty to United, which makes things much easier in the long run. I qualify for elite status every year, so it's truthfully a no-brainer on what airline to take.
As aforementioned, United is constantly going above and beyond to improve the condition of IAH since it's such a vital airport in the airline's system. Increased efficiency and technological advances means increased customer satisfaction, something that is great for those who are always in and out of the airport.
But as always, there are downsides to living in a hub city for one of the largest airlines in the world. Following the incident with Dr. Dao, there was some serious consideration to take place in regards to whether or not my family would still keep our loyalty with United. It was a whole week filled with the media covering the same incident over and over again.
There was only one viable option if ties with United were cut for most Houstonians: Southwest.
An Alternative Airline and Airport
With an operating base at Houston-Hobby (HOU), Southwest has been a clear competitor with United for quite some time. The airline has also continued to expand its presence in Houston, with a $150 million dollar project to build an international terminal for the airport. Southwest now serves a variety of destinations throughout the United States, as well as the Caribbean and Mexico.
However, even though it was viable, it wasn't necessarily a feasible alternative for most. While Southwest is a great airline in my opinion due to its strong passion for caring for its customers, the airline lacks the route map that United currently serves.
Southwest only serves 52 nonstop destinations from Houston, which is merely a third of the number of destinations that United serves out of IAH. After considering our options, we determined that the airline wouldn't be able to meet our travel needs, especially to international destinations. Southwest's low fares and fun attitude couldn't make up for the fact that the airline doesn't fly to Asia, Europe or even Hawaii.
Southwest in its own also is not part of an airline alliance: to gain frequent flyer status would provide little positive impact for me personally, as it's only good with the airline and its non-aviation aligned companies.
Weighing Options Carefully
Overall, following the incident with Dr. Dao, we still remained loyal with United, as Southwest didn't really fit in well with our travel needs. Given, not all hub cities face this problem; if I were living in Los Angeles, it would be much easier to find a different airline to start flying, as Los Angeles International Airport (LAX) is a hub airport for many of the major US airlines including American, Alaska, Delta, United, and Virgin America.
Being in United's second largest hub also has its disadvantages when it comes to trying new airlines. Since my family is so loyal to United, it's unlikely that we'll drop flying United to get to a certain destination easier on a different airline.
For example, Air France operates a daily nonstop flight to Paris from Houston, a route that Continental axed a few years before the merger with United. To most, it would make the most sense to take the nonstop flight with Air France, saving a connection. However, due to constantly flying with United, we're more likely to connect in New York/Newark or Chicago on United to get to Paris, instead of flying nonstop with Air France.
Final Thoughts
As an "AvGeek", one of my goals is to fly as many different airlines as possible, all while still qualifying for Premier status on United every year. However, to achieve both goals are very difficult. It's more likely for me to achieve premier status than to fly on a variety of airlines in a year, due to my geographical location.
I've been fortunate to travel to a variety of countries, but the majority of travel been on United. I've lost the opportunity to try different airlines that offer service to the destination that I'm trying to get to.
It's not to say that I haven't tried other airlines; I flew Air Canada connecting in Toronto to Israel a few years back, and I also had the opportunity to fly nonstop to Taiwan from Houston on EVA Air. However, not surprisingly, the routing back from Israel was on United, and the previous times that I have gone to Taiwan we've added at least an additional three hours to travel time by connecting through San Francisco to fly on United.
It should also be noted that the airlines that we fly other than United are all Star Alliance partners; I haven't really strayed from Star Alliance to other airline alliances. In other words, I haven't flown on airlines that aren't partnered with United.
I have nothing against United; on the contrary, I would choose to fly with United over another airline in a heartbeat. It's just that it's a little more exciting to try a different airline every once in awhile.
Overall, hub cities have their pros and cons. And each traveler must make their own decision based on their flight options in their given city, as well as potential loyalty benefits, as to whether or not they choose to consider other options.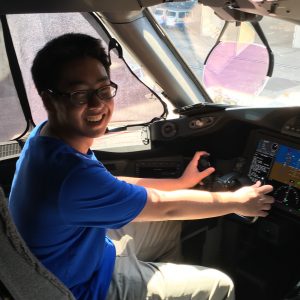 Ever since he made his first trip on a Boeing 747 in 2005, Samuel has been an AvGeek at heart. He is a dedicated United (ex-Continental) loyalist and frequent flier who attempts to live by Continental's slogan, "Work Hard, Fly Right." He has a huge love for the Boeing 777 along with any other Boeing wide body aircraft. Samuel is an avid collector of all types of airplane memorabilia ranging from model airplanes to in-flight magazines. In his free time, Samuel enjoys playing guitar and piano, and he is constantly on various airline websites scanning for any breaking news.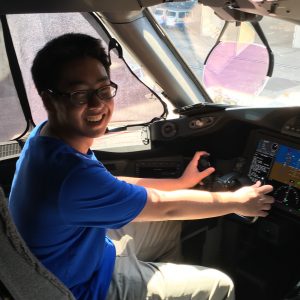 Latest posts by Samuel Chen (see all)