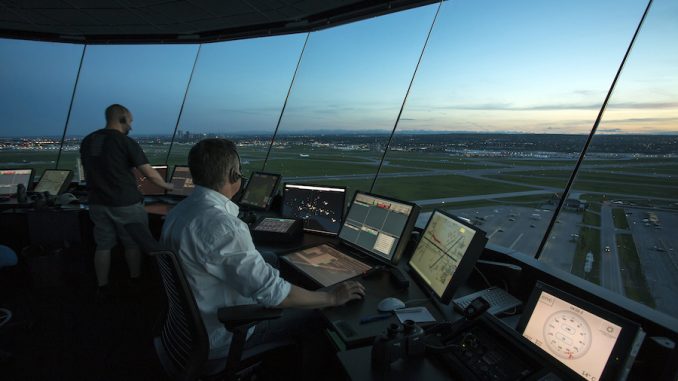 Imagine waking up on Monday, driving to work and walking in to your office, only to find your laptops and monitors have been replaced with outdated, aging screens. Your coworkers are moving around and manually writing down updates on dry erase cards, and you're told to put on a headset and get to work giving instructions over an old communication system.
Now take a step back, and think about what that is like every day for an air traffic controller in the United States. As federal employees, these brave men and women work tirelessly to do their best work at some of the most challenging airports in the world, being stuck in a cycle of repeating daily tasks rather than improving on them.
This isn't the fault of the controllers themselves, but rather a government controlled organization, the Federal Aviation Administration (FAA), which has its funding constantly altered with, and a constant unwillingness to improve itself to catch up with the rest of the world. It has learned to settle for mediocrity, rather than to allow its employees to make the skies both safer and more efficient.
Trump's Proposal
When President Donald Trump proposed his plan on national television, viewers and news sites alike have opted not to mention that his plan doesn't involve complete privatization. Instead, Trump proposes to privatize the service portion of air traffic control, while still leaving the safety regulating portion with the FAA.
This plan ensures that safety remains being enforced by the government, so no airline can have a specific advantage or ability to cut costs at the expense of customer safety. It also allows the service part of the organization to focus on its key priorities of becoming more efficient while still providing the safest skies in the world.
Trump's proposal isn't revolutionary by any means and is remarkably similar to what numerous countries already have in place. Our neighbor to the north, Canada, currently utilizes a non-profit, private organization referred to as NavCanada to operate across the country.
Implementation in Canada
Since implementing Nav Canada in 1996, Canada has greatly improved its efficiency while keeping its skies just as safe as when it was run by the government. Examples of upgrades include a wide area multilateration system (WAM), new control towers, and space-based tracking of aircraft across the globe.
This was all done without raising taxes or asking for more money from the government and instead was done through service fees charged to aircraft operators. This kind of solution isn't unique and is done similarly by numerous countries worldwide. By allowing a non-profit to run this portion of ATC, the group can be challenged to grow and to cut through the common "red tape" that government projects incur.
By not having to spend as much money on ATC, the government can instead redirect this portion of the yearly budget to upgrade passenger screening systems, provide grants for renovating aging airports and work to find other small changes to improve safety both on the ground and in the air.
Final Notes
Regardless of whether you are a firm supporter or against the privatization of air traffic control in the U.S., most passengers and airlines recognize that some change is needed. Our aging system is vulnerable to everything from congestion on the East Coast to a cyber-attack. The status quo cannot continue to be considered acceptable.
Our country is faced with a unique opportunity to provide a more efficient yet just as safe solution, and by creating a non-profit organization rather than using a continuously outdated government organization, there is hope that the U.S. can grow aviation more than we can imagine.

Joe joined AirlineGeeks in 2014, and in his current role as Editor-in-Chief manages a growing team of writers both in North America and Europe. He enjoys spending the bulk of his time researching, learning and analyzing the latest trends in the airline industry, all while mentoring new members of the AirlineGeeks team who seek to do the same. Areas of research include revenue management, codeshare and alliance partnerships and airline financial results.

Latest posts by Joe Pesek (see all)