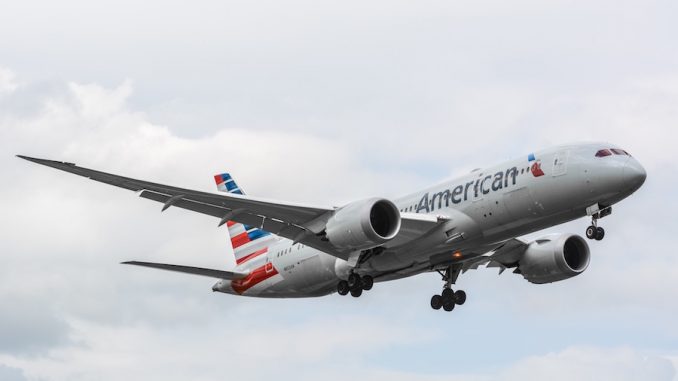 American Airlines announced early Thursday morning that Doha-based carrier and fellow oneworld alliance member, Qatar Airways, has expressed interest in purchasing a 10 percent stake in American. At current share prices, this would account for at least an $808 million investment, and sent American's shares climbing nearly 5 percent in pre-market trading.
The announcement comes at a time of struggle for Qatar Airways, as it has faced a challenging environment in the Middle East following removed diplomatic relations with nearby Saudi Arabia, United Arab Emirates, and Egypt. With being unable to fly to these countries it has given up 18 destinations worth 18 percent of its total seat capacity.
A purchase of part of American wouldn't be Qatar Airway's first investment in a foreign airline. Qatar already owns a 20 percent stake in IAG, which is British Airways' parent company, 10 percent stake in LATAM and is attempting to purchase a 49 percent stake in Italian-carrier Meridiana. Even with a sizable stake, American was quick to note that it does not signal any major changes at the carrier.
"The proposed investment by Qatar Airways was not solicited by American Airlines and would in no way change the Company's Board composition, governance, management or strategic direction," American said in a statement.
Per the U.S.' foreign ownership laws, Qatar Airways would ultimately be capped at owning 24.9 percent of any airline in the country. A 10 percent ownership stake would certainly fall below this threshold, but could be completed on the open market with approval from American's board.
In a statement provided later in the day, Thursday, Qatar Airways stated "Qatar Airways has long considered American Airlines to be a good oneworld Alliance partner and looks forward to continuing this relationship. Qatar Airways plans to make an initial investment of up to 4.75%. Qatar Airways will not exceed 4.75% without prior consent of the American Airlines board. Qatar Airways will make all necessary regulatory filings at the appropriate time."
The news of Qatar's potential stake came as a surprise to many, as American's CEO Doug Parker has not been shy in regard to his opinion that Qatar Airways' subsidies are continuing to result in unfair competition.
In an email to employees at American, Parker was straight to the point in how he viewed the potential investment. Parker stated, "While anyone can purchase our shares in the open market, we aren't particularly excited about Qatar's outreach, and we find it puzzling given our extremely public stance on the illegal subsidies that Qatar, Emirates and Etihad have all received over the years from their governments.
"We remain committed to that effort, and we will remain so even with this potential investment," he continued.
Editor's Note: This story was updated on June 22, 2017 at 4:50 p.m. Eastern time with additional statements from Mr. Parker and Qatar Airways.

Joe joined AirlineGeeks in 2014, and in his current role as Editor-in-Chief manages a growing team of writers both in North America and Europe. He enjoys spending the bulk of his time researching, learning and analyzing the latest trends in the airline industry, all while mentoring new members of the AirlineGeeks team who seek to do the same. Areas of research include revenue management, codeshare and alliance partnerships and airline financial results.

Latest posts by Joe Pesek (see all)