Montreal-based airline Air Transat will become the first North American carrier to operate Airbus's new A321LR aircraft in 2019. The airline reached a deal to lease ten of the aircraft from Dutch aircraft leasing company AerCap.
John Leahy, Chief Operating Officer-Customers at Airbus, told Airways Magazine he feels the aircraft will mesh well with Air Transat and with the North American market as a whole.
"It gives operators a highly efficient and affordable modern option for their transatlantic routes, and we look forward to other North American carriers following Air Transat's example," Leahy said.
According to Air Transat President and Chief Executive Officer, Jean-Marc Eustache, the agreement not only allowed the airline to strengthen their partnership with AerCap, but also to form a more well-rounded fleet of aircraft.
"The A321neo LRs will perfectly complete our fleet of A330s and B737s," Eustache said. "These aircraft are also an ideal solution for replacing our A310s."
The airline currently has nine Airbus A310, making them the largest operator of the aging type in the world. 255 of the type were delivered to airlines across the globe, marketed as an introductory widebody aircraft. But now, as newer, more fuel efficient aircraft continue to enter the market, they are a dying breed.
The Airbus A321LR is the long-range variant of the Airbus A321neo. Airbus has said the aircraft would carry 206 passengers approximately 4,600 miles. In contrast, Air Transat's A310s hold 244 passengers, and the aircraft has a maximum range of around 5,000 miles.
Though replacing a widebody aircraft with a narrowbody aircraft may seem odd at first glance, both the airline and the manufacturer believe the A321LR represents the best way to fill the void of the A310 aircraft once they are retired.
The Airbus A321LR has thus far has had 1,400 orders from numerous customers. That represents nearly a third of the more than 5,000 orders placed for the entire Airbus A320neo program, which includes the Airbus A320neo, the A321neo, and the A321LR.
The Canadian carrier is just one of many to be working on fleet modernization. Dozens of airlines across the globe have flocked to Airbus and Boeing to purchase the newest iterations of the manufacturers' popular narrowbody jets, those being the A320neo and Boeing 737 MAX families, respectively.
Even airlines that are not known for having older fleets are working to maximize their profits through more fuel efficient aircraft.
Fort Worth, Texas-based American Airlines, for example, is currently going through the process of retiring their McDonell Douglas MD-80 aircraft, some of which were delivered in 1986. The airline, however, has orders out for 100 737 MAX 8, the smaller variant of the initial MAX family.
As these fleet renewal programs continue to progress, an older generation of aircraft continues to disappear. The A310 and MD-80 are both emblematic of this trend. After Air Transat removes all of their A310s, 38 aircraft will remain, though more than likely more aircraft will be retired by 2019.
For now, these aging aircraft continue to fly, with each having a few more years to leave their mark on the global aviation industry.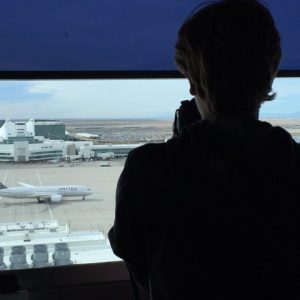 When he was just six months old, Parker took his first flight. From that point, he was destined to love aviation. His mom worked for Southwest Airlines much of his family have been frequent flyers on American Airlines for years, just as Parker is now. In 2015, Parker, inspired by aviation accounts on Instagram, decided to create an account of his own, and he hasn't stopped spotting since. On top of that, Parker has been writing for his school paper since his freshman year and has been writing and doing photography work for AirlineGeeks since August 2016.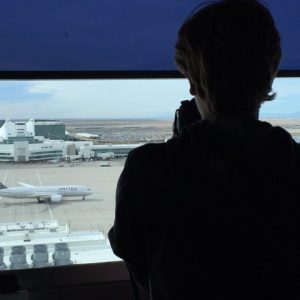 Latest posts by Parker Davis (see all)