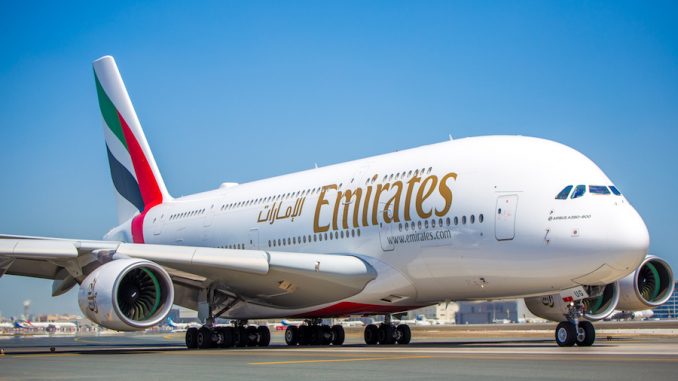 In an effort to expand their collective footprint and provide new efficiencies, Emirates and fludubai have announced an extensive partnership agreement set to be rolled out this year.
Not only will the two airlines begin codesharing on numerous routes, but will also start scheduling their flights in conjunction with one another so that passengers can travel on both airlines depending on their final destination. Both airlines currently operate their global hub at Dubai International Airport (DXB), enabling plenty of opportunities to create synergies almost immediately.
In a statement provided to the press, HH Sheikh Ahmed bin Saeed Al Maktoum, the current Chairman and Chief Executive of Emirates Group and Chairman of flydubai, stated: "This is an exciting and significant development for Emirates, flydubai, and Dubai aviation. Both airlines have grown independently and successfully over the years, and this new partnership will unlock the immense value that the complementary models of both companies can bring to consumers, each airline, and to Dubai."
While both airlines are owned by the Investment Corporation of Dubai (ICD), a government organization, historically the two have had very different route networks, aircraft and operating styles. Emirates, as one of the largest airlines in the world based on scheduled passenger-kilometers flown, leverages a massive fleet of Airbus A380 and Boeing 777 aircraft to serve 157 destinations across the globe.
The airline has become synonymous with luxury travel in recent years, backed by its ad campaign featuring Jennifer Aniston and its on-board bar for its first and business class passengers.
Meanwhile flydubai, which operates 58 Boeing 737 aircraft to 95 destinations, has focused mainly on regional destinations throughout the Middle East, India, Southern Europe and Eastern Africa. The airline has carved out a unique niche in the region, offer lower cost travel than that of a full-service carrier while still providing passenger services such as an in-flight entertainment system at each seat.
The news does not come as a surprise, as there have been rumors circulating suggesting that the two airlines will at some point merge together.
During a briefing at the Paris Air Show, Emirates' President, Tim Clark, stated "We are minded to accelerate a greater joining of the hip, of what we do, there's a lot of work going on there to extract value for the shareholder. We could do things better together than apart."
While the news of the agreement could be all that Clark is referring to, there is certainly an opportunity for greater cooperation from the two airlines in the near future.

Joe joined AirlineGeeks in 2014, and in his current role as Editor-in-Chief manages a growing team of writers both in North America and Europe. He enjoys spending the bulk of his time researching, learning and analyzing the latest trends in the airline industry, all while mentoring new members of the AirlineGeeks team who seek to do the same. Areas of research include revenue management, codeshare and alliance partnerships and airline financial results.

Latest posts by Joe Pesek (see all)