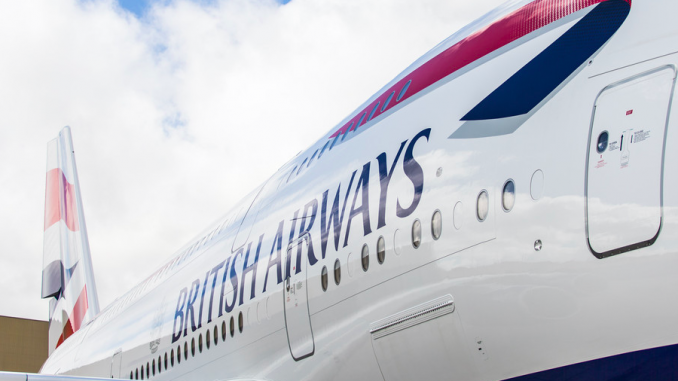 On Monday, British Airways showcased its latest onboard safety video, featuring numerous high profile celebrities including Gordon Ramsay, Sir Ian Mckellen and Rowan Atkinson. The video will be launched onboard British Airways' aircraft beginning on Sept. 1, 2017.
The short film, directed by Becky Martin, has been produced with the aim of capturing passengers attention and ensuring they are able to react appropriately in the event of an emergency.
The video also highlights the airline's fundraising efforts with its charity, "Flying Start." The charity, which was created in 2010, is a result of a global partnership between British Airways and Comic Relief, and has raised £16.5 million since it was founded.
British Airways Chairman and CEO, Alex Cruz noted, "It's extremely important to us that customers engage with our safety video, and involving some of the nation's most well-known personalities has  given us the chance to create something fun that we hope people will watch from start to finish and remember."
The video, which features celebrities such as Gordon Ramsay, Sir Ian Mckellen, Warwick David and Jess Glynne, puts them in an audition style format, as they showcase the aircraft's safety features in a series of humorous sketches.
The airline hopes that through customers' donations, which they make by placing spare change of any currency into paper wallets found onboard, that the airline will exceed its goal in raising £20 million by 2020.
All money raised by the charity goes directly to Comic relief, which helps support children living in poverty throughout the globe. There is also a directors cut of the film that will be made available to the public and shown onboard all aircraft beginning in September.
Josh is a long term aviation enthusiast and aspiring commercial airline pilot. From a young age he has immersed himself in all things aviation. From plane spotting at local airports and airfields, to racking up frequent flier miles on trips abroad, Josh is a huge AvGeek at heart. He is currently in his third and final year of university in the United Kingdom, studying for a degree in Air Transport alongside his full flight training towards a frozen Air Transport Pilot's license. He currently has his PPL and CPL with around 200 hours of flying experience in various aircraft and is expected to start his Instrument rating later this year. He frequently flies on one of his favorite airlines, British Airways and is an avid Avios collector and British Airways Executive club member.

In his spare time, while not studying, flying or immersing himself in aviation he enjoys spending his time volunteering in a variety of roles and running a blog to help other aspiring pilots pursue their dream.
Latest posts by Joshua Drabble (see all)