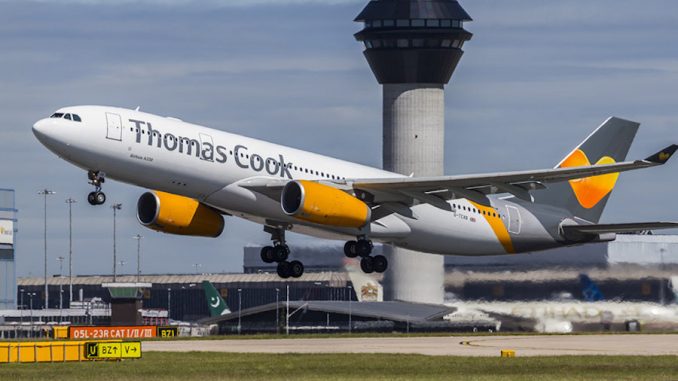 Thomas Cook has today announced that it will begin a new, non-stop service from Manchester Airport to Seattle-Tacoma International Airport. The move comes as the airline announces plans to increase its summer routes for 2018 and to build on an already successful American market. Flights are due to begin in May of next year.
The latest route addition comes after an announcement earlier in the year with the airline offering year-round flights to New York JFK and a seasonal San Francisco service. The airline now offers eight direct flights to US destinations. Virgin Atlantic, which is also based in Manchester, offers year-round flights to New York JFK and seasonal flights to Boston, Las Vegas and San Francisco. 
Manchester Airport's interim managing director Collette Roche said: "To secure a direct route to Seattle is further testament to the role Manchester Airport plays in the North and UK as a whole. We now offer more than a dozen direct destinations to the US, meaning we have grown the number of seats on sale to US destinations at a greater rate than any other UK airport this year."
Thomas Cook set a new record by becoming the largest long-haul carrier operating out of Manchester. With a fleet of eight Airbus A330 aircraft, the airline also operates the most nonstop services out of the airport.
Christoph Debus, CEO Thomas Cook Group Airline stated: "We work closely with partner airlines, allowing us to connect customers to 90 destinations within the USA. Alaska Airlines, based in Seattle is an important partner offering our customers, even more choice to the likes of British Columbia, Alberta, Alaska, and Hawaii."
It has been a big year for Manchester Airport, as the city has moved quickly to further secure its places in the transatlantic market by not only securing the first direct flight to Seattle but also securing additional flights to Boston and San Francisco which Virgin Atlantic announced earlier this year.
The continued addition of new routes highlight the strong demand for summer transatlantic operations is now stronger than ever and will likely help the airport to thrive over the next several years. 
Tomos has had a keen interest in aviation for over 10 years and 4 years ago he decided to take it to the next level. He currently holds a private pilot's license and is working towards his commercial license.
Latest posts by Tomos Howells (see all)