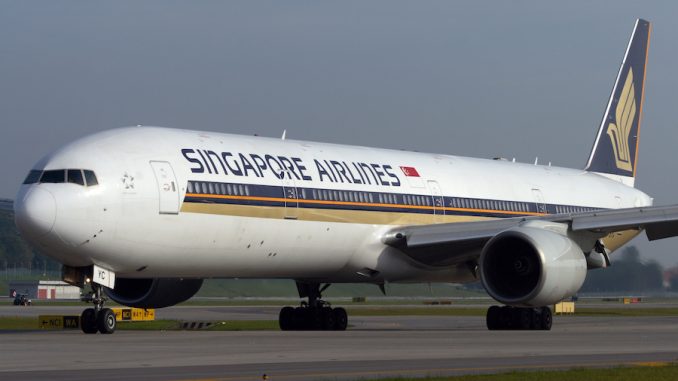 On Friday, Singapore Airlines announced that it would be adding premium economy between San Francisco (SFO) and Hong Kong (HGK) on flights 1 and 2. This addition allows the carrier to offer premium economy to four of their U.S. gateways: New York, Los Angeles, Houston, and now San Francisco.
Singapore's San Francisco to Hong Kong flight operates daily leaving SFO at 1:15 AM and arrives at HKG at 6:35 AM local time. This flight then continues on to Singapore (SIN).
The airline's premium economy on their Boeing 777-300ER aircraft, which operates the SFO-HKG route, features 36 seats. Each seat offers 19.5 inches of width, eight inches of recline, and 38 inches of pitch.
Premium Economy also comes with an upgraded cabin and ground experience, featuring dedicated check in lines, priority baggage handling, and increased checked baggage allowance.
While onboard, each passenger is entitled to a calf and foot rest, in-seat power, two USB ports, a reading light, and more storage than what is offered in the airline's economy cabin. Enhanced dining options are also available, with complimentary champagne and the option to select meals before the flight.
Singapore's premium economy is also very affordable, with fares just 40 to 50 percent more expensive than economy class, making it a good choice for any type of traveler.
Singapore first introduced its premium economy product to the U.S. on its 777-300ER flight from San Francisco to Seoul. The airline also offers the product on its flights between Los Angeles (LAX) and Seoul (ICN) as well as Tokyo Narita (NRT).
In addition, the airline offers premium economy between New York (JFK) and Frankfurt (FRA). All these flights continue on with the final destination being Singapore (SIN).
Singapore Airlines, with the addition of their premium economy, is now offering a competitive product against other major airlines that fly these routes, including Cathay Pacific between SFO and HKG along with United on flights to Hong Kong and Singapore.
This story was updated on July 25, 2017 at 11:00 a.m. ET to correct a factual error saying that Singapore Airlines started premium economy service on its nonstop San Francisco to Singapore route. The carrier introduced premium economy to the U.S. on its Seoul to San Francisco flight.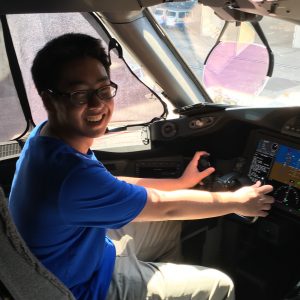 Ever since he made his first trip on a Boeing 747 in 2005, Samuel has been an AvGeek at heart. He is a dedicated United (ex-Continental) loyalist and frequent flier who attempts to live by Continental's slogan, "Work Hard, Fly Right." He has a huge love for the Boeing 777 along with any other Boeing wide body aircraft. Samuel is an avid collector of all types of airplane memorabilia ranging from model airplanes to in-flight magazines. In his free time, Samuel enjoys playing guitar and piano, and he is constantly on various airline websites scanning for any breaking news.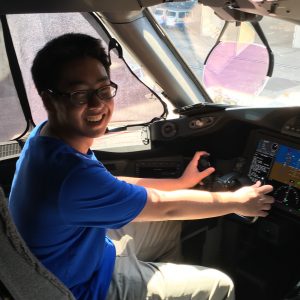 Latest posts by Samuel Chen (see all)