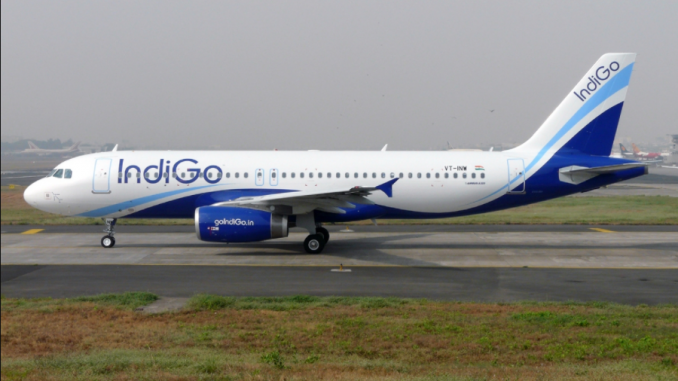 Low-cost carrier and India's largest airline by passengers and fleet size, IndiGo, has just posted its highest ever quarterly profit at Rs. 811 crore, or $127 million.
The Delhi-based airline is one of few airlines in India which consistently posts profits. Last quarter, IndiGo reported a net profit growth of 37% from the previous year and 84% from the previous quarter.
Additionally, it has been reported that the airline maintains a market share of almost 40% in the Indian domestic market. Looking even closer at routes for smaller cities in India, IndiGo commands a market share of nearly 50%.
The sudden growth of the airline's market share can be attributed not just to IndiGo's success, but also significant management and profitability issues with its two main competitors, Air India and Jet Airways.
Both Air India and Jet Airways have been struggling to turn a consistent profit, while also having to deal with cutbacks to their fleets, destinations, and labor force. Air India in particular has struggled in recent years, even as it is financially backed by the government.
IndiGo, which was founded in 2006, also has many ambitious plans in the works. Besides expanding internationally to destinations such as Kathmandu, Nepal, Muscat, Oman and Dubai, U.A.E., the airline is also planning to acquire 50 ATR aircraft to enter India's regional market.
With one of the youngest fleets in India at an average age of six years, the airline also plans to switch its current acquisition model from a solely-leasing approach to a mixed strategy in which the airline will actually purchase new aircraft. This switch in strategy could be due to the airline relying heavily on the Airbus A320neo to be its workhorse, with the aircraft having a longer range and enhanced fuel-saving technology.
However, IndiGo may face one roadblock in its rapid expansion. The airline's large fleet induction plan could be slowed down due to current issues with A320neo's Pratt and Whitney engines.
Just last week, the airline was forced to ground nine of its aircraft operating the PW1100G-JM engines. Airbus and Pratt and Whitney have been working with IndiGo to remedy the situation.
An "AvGeek" for most of his life, Akhil has always been drawn to aviation. If there is an opportunity to read about an airline, fly on a new airplane, or talk to anyone about aviation, he is on it. Akhil has been on over 20 different kinds of aircraft, his favorite being the MD-80. Additionally, he has visited 5 continents and plans to knock out the remaining two (Africa and Antarctica) soon. Based in Dallas, Akhil graduated from Texas A&M University with a degree in Management Information Systems and currently works in consulting. His dream is to become an airline executive.
Latest posts by Akhil Dewan (see all)