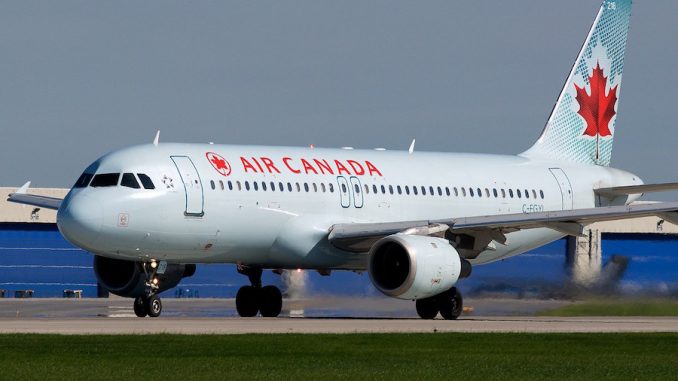 The NTSB issued an update on Wednesday regarding the investigation into the July 7 near miss incident at San Francisco International Airport, in which Air Canada flight 759 landed on taxiway C, adjacent to runway 28R. The A320 initiated a go around after flying over one of four airplanes on the runway and descending less than 100 feet above the taxiway.
Information from the flight data recorder indicates that the pilots advanced the thrust levers when the aircraft was approximately 85 feet above ground level. After 2.5 seconds, the altitude was recorded at 59 feet.
According to the NTSB, the pilots believed that the taxiway was 28R and that they were properly lined up. Runway 28L, adjacent to runway 28R, was closed at the time and a runway closure marker had been placed at the threshold.
Notices to airmen, or NOTAMs, had been issued regarding the closed runway when the project started in February 2017. Additionally, Automated Terminal Information Service Q was current and warning pilots of the closed runway, and both runway 28R and taxiway C were properly lighted.
At the time of the incident, the captain was flying the aircraft while the first officer was monitoring. The two pilots had a total of greater than 30,000 hours combined, and more than 7,097 of those hours were on A320 series aircraft.
"They also stated that they did not recall seeing aircraft on taxiway C but that something did not look right to them," the report stated.
According to the NTSB, though the cause of the incident has not been conclusively identified, more information will be released as it becomes available. Accident investigations typically take 12-18 months to complete.
Ashley is currently a senior in high school and plans on pursuing a career in aviation or journalism. Her favorite airplanes include the Boeing 777, 737MAX, and Airbus A350. She enjoys taking flights on various airlines to different airports and planespotting at her local airports.
Latest posts by Ashley Magoon (see all)