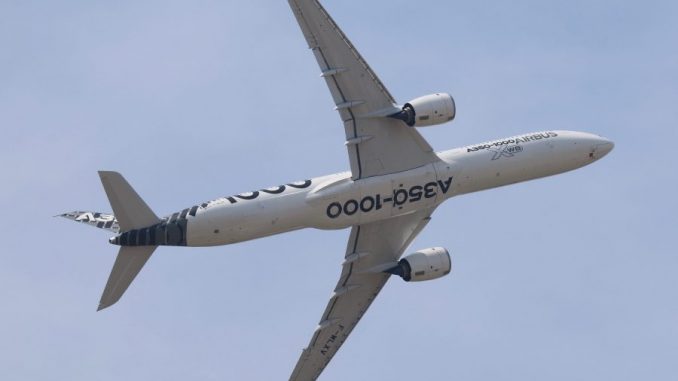 July was another successful month for Airbus sales, being driven by the continued demand of its A350 aircraft. Airbus, which is now in its fourth year of production of the aircraft, has produced 100 of the A350s. 
On July 25, Airbus confirmed that it had delivered its 100th A350 to Air China as part of a staggering 47 aircraft deliveries, and had secured $1 billion in orders from 23 different airlines in July alone. Airbus has also completed deliveries of 12 A320ceos, nine A320neos, 15 A321neos, four A330-300s, six A350-900s and one A380 as well, highlighting the continued demand and fulfillment of its fleet. 
The month of July saw an additional six A350-900s go on order to an undisclosed buyer, as well as additional orders for other aircraft in the family. Breaking down the numbers, Airbus signed orders for 36 A320neos, four A330-300s, and one A380.
There was also an order placed by International Airlines Group (IAG) for an additional three A330-200s to be added to their current fleet of two A330-200's which will be used for their new airline, Level, which is offering low-cost transatlantic services from Spain. 
July saw another landmark for Airbus after it completed its first delivery of an A350-900 to an American company, Delta Air Lines. With the latest in orders and deliveries, Airbus is looking at an overall backlog of around 6,762 aircraft as of July 31, which means it will take an estimated nine years of production to complete the orders at the current rate.
The A350 has been a success for Airbus after what could be described as a disappointing sales record of the A380, which has seen numerous cutbacks and delays ever since it was launched. Airbus did unveil a new addition to the A380 family this year when it showcased the A380plus at the Paris Air Show in an attempt to boost sales for the jumbo jet. The updated aircraft offers its customers an additional 80 seats, and 14 percent better fuel efficiency.
Airbus has seen a much more successful investment in the A350 project, with the launch seeing a combined order of eight A350-800, 628 A350-900, and 212 A350-1000s since the aircraft became available for order back in 2006. This is a significant increase in the small number of orders that the manufacturer received for the A380 since its launch back in 2005. 
Tomos has had a keen interest in aviation for over 10 years and 4 years ago he decided to take it to the next level. He currently holds a private pilot's license and is working towards his commercial license.
Latest posts by Tomos Howells (see all)