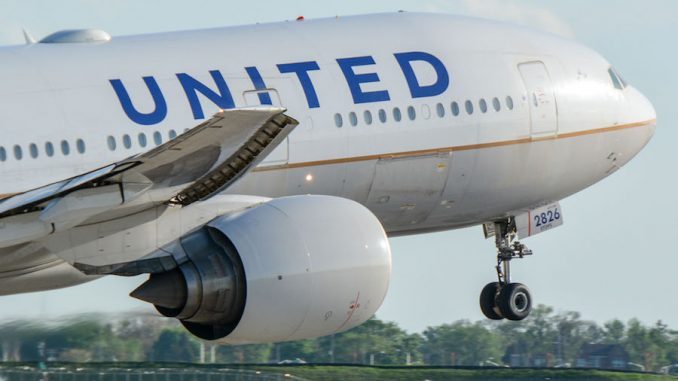 United Airlines has announced a new partnership with disaster relief organizations, such as the American Red Cross, to assist in the relief efforts for those affected by Hurricane Harvey by incentivizing frequent fliers to donate.
United Airlines is offering bonus miles to MileagePlus members who donate to American Red Cross, Airlink, Operation USA, or AmeriCares via United's fundraising page, which can be found here. The Chicago-based carrier is also going to match the first $100,000 raised.
MileagePlus members who donate to the organizations can receive up to 1,000 bonus miles by using their MileagePlus member number during the donation process.
Hurricane Harvey struck the Texas coast around 10:00 p.m. on August 25 as a category 4 hurricane, the largest the state has seen since 1961. Harvey has since been downgraded to a tropical storm, but the storm still poses a large threat as it has now stalled over the state at a size of South Carolina. Weather officials say that flooding is the main threat to most of the state.
Members who donate will receive bonus miles based on the amount of their donation. A layout of the mileage count is listed below:
Donate $50-$99 – Earn 250 bonus miles
Donate $100-$249 – Earn 500 bonus miles
Donate $250+ – Earn 1,000 bonus miles
In the press release published on the company website, United's CEO Oscar Munoz stated, "The thoughts and hearts of the entire United family are fixed firmly on everyone impacted by Hurricane Harvey. We will be with them every step of the way and the only equal to the severity of this storm is the seriousness of purpose that we are all taking to ensure that these devastated communities recover fully and stronger than ever."
United Airlines has raised more than $5.7 million in the last five years for previous disaster relief campaigns for Hurricane Matthew, the 2016 earthquakes in Japan and Ecuador, and the 2015 earthquake in Nepal. Over 11,000 United employees are affected by Hurricane Harvey, particularly at United's hub at Houston's George Bush Intercontinental Airport.
Flights in Houston, Corpus Christi, San Antonio, McAllen-Miller and Austin have all been impacted by Hurricane Harvey thus far.
Matthew Garcia became interested in aviation at the age of 12 when he installed Microsoft Flight Simulator X on his computer. He was instantly "bitten by the bug" and has been in love with aviation ever since. Matthew took his first introductory flight in 2013 and began normal flight training in February of 2015. Over the years, Matthew's love and knowledge for aviation has grown tremendously, mainly due to FSX. Garcia flies highly advanced aircraft in a professional manner on a highly complex virtual air traffic network simulating real world flying. In 2016 Matthew achieved his private pilot certificate from the FAA. Now he studies journalism at the University of Nebraska at Omaha.
Latest posts by Matthew Garcia (see all)