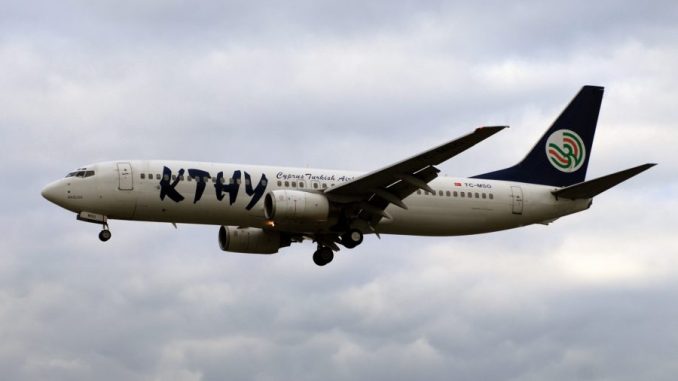 Located at Ercan International Airport (ECN) on the border between the North and South Island of Cyprus, Turkish KTHY, or "Cyprus Turkish Airlines," was based on the Turkish side of the island.
The airline started off in December 1974 in the city of Nicosia, with the first flight taking off in February 1975. The airline was partially owned by Turkish Airlines, along with the cash development fund of the assembly of the Turkish Cypriot Community. In 2005, the Turkish government sold its stake to Ada Havayollari.
The airline was registered as a Turkish company in the city of Istanbul. All of its operations were directed toward the airline's base in Ercan, and the main corporate office was based in Nicosia city center. All flights to and from Europe were required to make a stop at an airport in Turkey, such as passengers having to connect in Dalaman on their way from Manchester to Ercan.
This is in part due to the Turkish Republic Of Northern Cyprus (TRNC) not being a recognized country by anyone besides Turkey.
By 2006, KTHY submitted an application to the British Civil Aviation Authority to operate nonstop flights from its hub to the United Kingdom, but it was declined in 2007. However, a contact with a travel
agency in Germany was able to bring in more tourists to the country.
KTHY operated a fleet of 7 aircraft in its fleet ranging from Airbus 320-200, 321-200 to Boeing 737-800 aircraft. Some of the Airbus fleet was operated by secondary airlines such as Turkuaz Airlines and Atlasjet.
The airline was known at the time for its all economy class configuration, with your luggage and meal included. Uniquely enough, while the aircraft had several in-flight entertainment monitors, it was only used during flights for the safety video.
As the years went by, on June 21, 2010, the airline's debt swelled to $100 million, and management had no choice but to sell the company. Turkish mainland airline AtlasJet was the only bid for the company, and unfortunately by June 29, the airline instead opted to cease operations without a buyer.
Adam has been an avgeek for all his life. When he's not traveing, he's photographing different aircraft, video blogging his travels and watching ice hockey with the LA Kings being his favorite team.
Latest posts by Adam Fowler (see all)