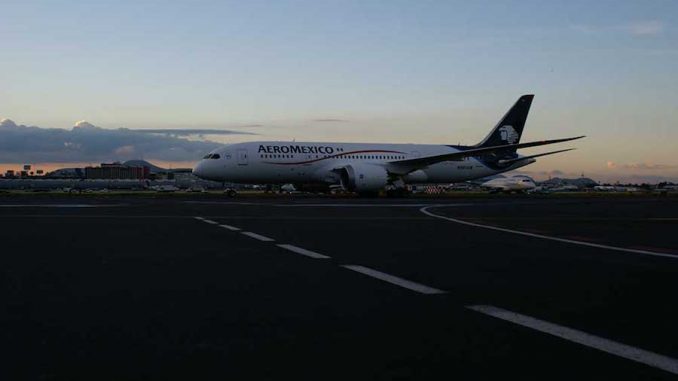 More than 200 lives were lost and hundreds of millions of dollars in damage was done on Tuesday after an earthquake struck Mexico City. The earthquake also shook the airline industry as dozens of flights were either canceled or diverted from the Mexican capital, leaving airline and airport employees to clean up their portion of the rubble.
Passengers onboard a United Airlines flight on the ground in Mexico City described to a San Francisco TV news outlet the scene on the plane, in which their plane began to shake and bounce as they were in the middle of the boarding process. People began to cry as objects and people were knocked over in the 7.1 magnitude tremor.
"I opened up the window, and all the planes on the runway were just bouncing, and I was like, 'Oh, my gosh," one passenger told the news outlet after landing in San Francisco.
Planes inbound to Benito Juárez International Airport, Mexico City's primary airport, at the time of the earthquake were forced to circle, waiting to hear if they would be able to land. Other flights were diverted to alternative airports, and even more were held at their origins as airport officials worked diligently to clear up uncertainty.
The airport suffered some cosmetic damage, as did lots of other infrastructure in the region, but, after runway checks just a couple hours later, the airport was re-opened and operating normally, allowing some of the inbound aircraft to land as scheduled, including many of the airport's long inbound flights from Europe.
Despite the airport reopening on Tuesday, airlines continued to feel the effects of the event Wednesday and Thursday. Countless passengers were displaced and required rebooking on new flights. Many U.S. airlines offered fee waivers for passengers traveling Tuesday and Wednesday, as they attempted to update their schedules ahead of the inevitable weekend demand increase.
The quick return to normalcy at Benito Juarez Airport closely mimicked the cleanup process that airlines and airports undertook following Hurricanes Harvey and Irma, which struck the U.S. and Caribbean islands this past month.
Mexico City is the most recent in a series of cities that have seen their airports befall to natural disasters. In Miami, which closed on the days preceding and of the landfall of Category 5 Hurricane Irma, no commercial flights departed from the airport between Sept. 8 and 7:00 a.m on. Sept. 12, when the airport reopened for limited traffic.
During Irma, numerous airlines were forced to cancel thousands of flights to and from the airport over the course of the closure, which resulted in tens of thousands of passengers forced to either switch their flights or stay at their origins or destinations for an extended period of time.
American Airlines, which uses Miami International Airport as a hub, was one of the hardest affected, as they were forced to park dozens of their Miami-based aircraft at airports across the nation. Dallas/Fort Worth International Airport even filled up an entire taxiway with lines of unused American Airlines aircraft
In both cases, the safety of personnel and infrastructure were the chief concerns for the airlines, none of which want to put any of their employees, aircraft or other resources in danger.
As Hurricane Maria bares down on Puerto Rico, passengers and employees can only hope to stay safe, as what is seemingly one of the most relentless seasons in recent history continues to unleash fury on the Western Hemisphere.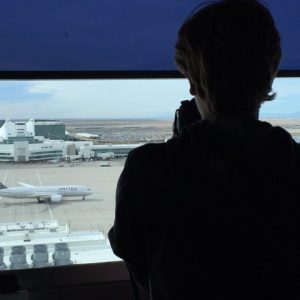 When he was just six months old, Parker took his first flight. From that point, he was destined to love aviation. His mom worked for Southwest Airlines much of his family have been frequent flyers on American Airlines for years, just as Parker is now. In 2015, Parker, inspired by aviation accounts on Instagram, decided to create an account of his own, and he hasn't stopped spotting since. On top of that, Parker has been writing for his school paper since his freshman year and has been writing and doing photography work for AirlineGeeks since August 2016.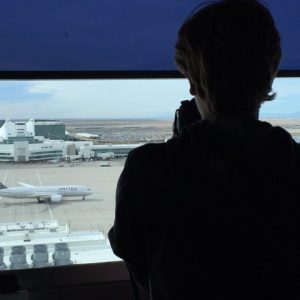 Latest posts by Parker Davis (see all)