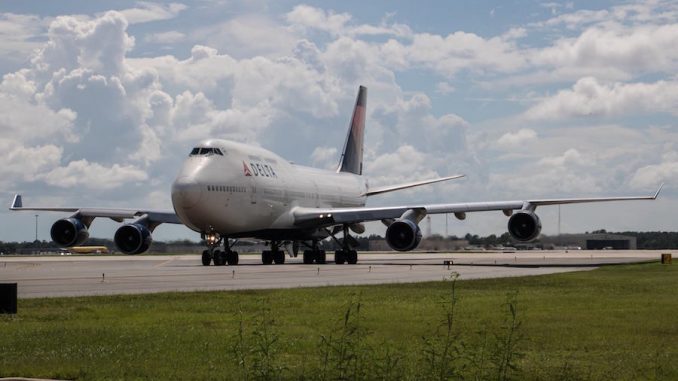 Hurricane Irma made landfall in Florida on Sunday morning striking the state as a category four storm with 130 mile per hour winds and storm surges reaching 15 miles an hour. Irma has already torn through the U.S. and British Virgin Islands, Barbuda, St. Martin, and Cuba. The massive storm struck the iconic airport of St. Martin as a category 5, leaving the entire island in ruins.
Irma has now bounced off the Northern coast of Cuba and redirected itself towards Florida. This has caused the cease of all flights in Southern Florida and the above-mentioned islands. Over 7,000 flights have been cancelled while many have scrambled to fly passengers and aircraft away from the storm.
How Airlines Are Helping
American Airlines has cancelled over 2,200 domestic and international flights in Miami, Fort Lauderdale, Fort Myers, Orlando, and West Palm Beach. Between September 6-8, the company sent 23 extra aircraft to Miami to assist in the evacuation process.
As of September 9, Miami operations have stopped and the airport has bunkered down for the storm. The Fort Worth-based carrier has capped all one-way Main Cabin fares at $99 and $199 for premium cabin one-ways for flights found under the Travel Alert on aa.com.
American is offering 10 miles for every dollar donated to the Red Cross by AAdvantage members. A minimum of $25 donation is required to earn points.
Delta Air Lines also joined the relief efforts. Delta added 9,000 seats in attempts to evacuate citizens and stranded passengers in Florida, the Caribbean, and the Bahamas. The Atlanta-based airline has cancelled 350 flights between Friday and Monday. Delta capped one-way flights out of Miami at $399 in all cabins in an effort to help evacuees.
The carrier flew several relief flights to Orlando with the Boeing 747.
United Airlines is offering bonus miles as well as matching donations received for Hurricane Irma. The company flew a Boeing 777 to San Juan, Puerto Rico on Friday to provided relief efforts.
Just as during Harvey, United is offering up to 1,000 bonus miles to MileagePlus members who donate to the American Red Cross, Airlink, AmeriCares, Humane Society International, or Operation USA through United's website.
Update: Monday, September 11, 2017 at 4:00 p.m. ET
Delta Air Lines has announced the cancelation of nearly 900 flights at their Atlanta-Hartsfield Jackson International Airport hub due to winds from Tropical Storm Irma. The storm, which has now been downgraded from a hurricane, is expected to bring strong crosswinds to the Atlanta area. These winds will exceed the operating limits of Delta's regional and various mainline fleet.
In an effort to help those effected by the storm, Delta has sent a relief flight to St. Thomas to drop off supplies and retrieve 150 U.S. citizens who have been stuck from the storm.
Delta brought a humanitarian relief flight into St. Thomas today with recovery supplies while evacuating 150 U.S. citizens to Detroit. pic.twitter.com/HfxAsingct

— AirlineGeeks.com (@AirlineGeeks) September 11, 2017
American Airlines has cancelled all regional flights at their Charlotte hub due to the tropical storm. Ferry flights were sent today from Dallas/Fort Worth and Chicago carrying AA crew. Miami operations are expected to resume on September 12 at 50 percent.
Operations are expected to resume at 100 percent on September 14. Most of American's Florida destinations will open after Sept. 12, 2017 based on the amount of damage at each location. International flights will begin soon after.
Southwest Airlines is offering a free reschedule to Atlanta or Birmingham to passengers who are travelling to Florida destinations affected by Irma.
United Airlines has sent relief flights to the Caribbean as well as an evacuation flight from Puerto Rico for victims brought to the island by military rescue. United has also expanded their travel waiver to encompass much of the Southeast.
Update: Tuesday, September 12, 2017 at 12:00 p.m. ET
Miami International Airport is operating at 30 percent today with American Airlines sending the first operated flight from Seattle. Orlando International Airport also saw its first commercial flight since the storm today as Delta Air Lines sent an A321 from Atlanta.
American is beginning limited operations at the following airports on Tuesday, September 12:
Fort Lauderdale, Florida
Gainesville, Florida
Jacksonville, Florida
Miami, Florida
Savannah, Georgia
Tallahassee, Florida
West Palm Beach, Florida
Limited operations will begin on Wednesday, September 13 at the following airports:
Cap-Haitien, Haiti
Cienfuegos, Cuba
Daytona Beach, Florida
Fort Myers, Florida
Freeport, Bahamas
Havana, Cuba
Hilton Head, South Carolina
Holguin, Cuba
Melbourne, Florida
Orlando, Florida
Port of Spain, Trinidad and Tobago
Providenciales, Turks and Caicos
Puerto Plata, Dominican Republic
Santiago, Dominican Republic
Santo Domingo, Dominican Republic
Sarasota, Florida
St. Croix Island, U.S. Virgin Islands
St. Kitts, Saint Kitts and Nevis
Tampa, Florida
Varadero, Cuba
American will be opening limited schedules at other airports throughout the coming weeks.
Delta Air Lines is donating $1 million to the American Red Cross for hurricane relief efforts. This is in addition to the $1.25 million that Delta donated for Hurricane Harvey relief efforts in Texas and Louisiana.
This story will be updated as more information becomes available. Find the latest Irma update here. 
Matthew Garcia became interested in aviation at the age of 12 when he installed Microsoft Flight Simulator X on his computer. He was instantly "bitten by the bug" and has been in love with aviation ever since. Matthew took his first introductory flight in 2013 and began normal flight training in February of 2015. Over the years, Matthew's love and knowledge for aviation has grown tremendously, mainly due to FSX. Garcia flies highly advanced aircraft in a professional manner on a highly complex virtual air traffic network simulating real world flying. In 2016 Matthew achieved his private pilot certificate from the FAA. Now he studies journalism at the University of Nebraska at Omaha.
Latest posts by Matthew Garcia (see all)