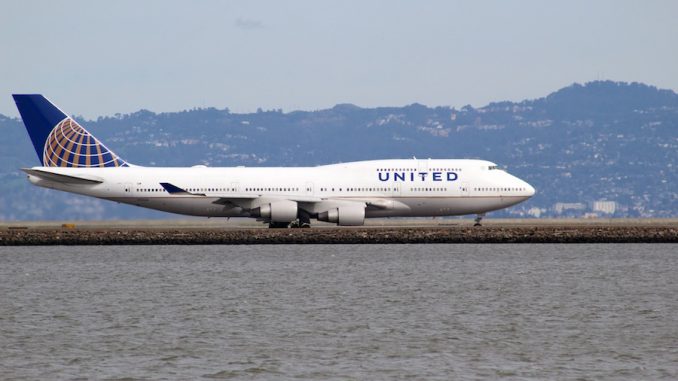 United is giving employees and retirees one last chance to say goodbye to the 747. Beginning on October 12, the Chicago-based airline will operate a series of 747 flights around their hubs to celebrate the aircraft's legacy.
The first flight on the farewell tour will depart San Francisco (SFO) on October 12 at 2:00 p.m. local time, arriving back at SFO at 4:00 p.m. local time. The tour will then continue on October 16 and 17 in Los Angeles (LAX) with a departure at 2:00 p.m. local time and an arrival at 4:00 p.m. local.
The Queen of the Skies is expected to ferry to Houston on October 18 for a flight out of Houston Intercontinental (IAH) at 8:00 a.m., arriving back at the airport around 10:00 a.m. local time.
Now this is cool! @united is giving team members the chance to fly on a 747 for a final time with a tour around the airline's hubs. pic.twitter.com/asCS41Eu4F

— Ryan Ewing (@FlyingHighRyan) September 28, 2017
Proceeding to the East Coast, the aircraft will then head to Washington-Dulles (IAD) on October 19 for a flight departing at 9:30 a.m., arriving back at IAD at 11:30 a.m. local time.
On October 24, the 747 will head to the airline's hub in Newark (EWR). This flight departs at 11:30 a.m., arriving back in Newark at 1:30 p.m. local time.
United's 747 will then head to Chicago O'Hare (ORD) for a flight departing at 10:30 a.m. on October 25, arriving back at ORD at 12:30 a.m local time.
Lastly, the aircraft will head to Denver (DEN) on October 26. This flight will depart at 2:00 p.m., arriving at 4:00 p.m. local time.
The airline notes that all time and dates are subject to change due to operational reasons. Each 747 flight will be followed up by an open tour of the aircraft for United employees at each hub.
All seven of these flights lead up to United's final revenue 747 flight between San Francisco and Honolulu on Nov. 7, 2017.
Ryan founded AirlineGeeks.com back in February 2013 (actually, it was called Aviation Official, but we've changed a bit since then). From being on the yoke of a Piper Navajo, to visiting about Delta's operations center in Atlanta, Ryan has done it all. in 2016, along with American Airlines, Ryan masterminded AAviationDay at more than 10 locations around the world. The smell of jet fumes in the morning along with the countless number of passionate airline employees keep him enthralled in the industry, always seeking more. You can find him helping out travelers at Reagan National Airport near Washington, D.C. when he's not doing something for AirlineGeeks.
Latest posts by Ryan Ewing (see all)