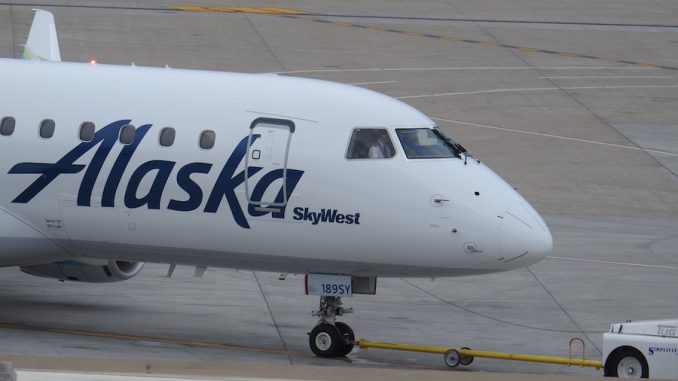 As of Oct. 2, SkyWest, a regional airline offering service for a variety of airlines in the U.S., announced an order for 20 Embraer E175 aircraft. This is in addition to the 25 aircraft the airline announced it had ordered last month and is valued at a total of $914 million.
According to the airline, the order breaks down to include 15 E175 SC aircraft, which are expected to enter service with Delta Air Lines in 2018, and five E175 aircraft, expected to enter service with Alaska Airlines in late 2017 to early 2018.
The E175 SC aircraft have a 70 seat configuration, which can be retrofitted to include 76 seats, while the E175 aircraft have a 76 seat configuration.
Embraer announced that the order will bring the amount of E175 aircraft sold in North America up to more than 380 since January of 2013. 80 percent of these orders have been for the 76 seat configuration aircraft.
The E Jets family as a whole, comprised of the E170, E175, E190, and E195, has received more than 1,700 orders, 1,300 of which have already been delivered, and is able to be configured from 70 to 130 seats.
Named the regional airline of the year by Air Transport World in 2014, SkyWest has grown rapidly from its humble beginning as a shuttle service to Salt Lake City, Utah. It now provides service to 238 destinations in North America with its fleet of Bombardier and Embraer aircraft.
Ashley is currently a senior in high school and plans on pursuing a career in aviation or journalism. Her favorite airplanes include the Boeing 777, 737MAX, and Airbus A350. She enjoys taking flights on various airlines to different airports and planespotting at her local airports.
Latest posts by Ashley Magoon (see all)