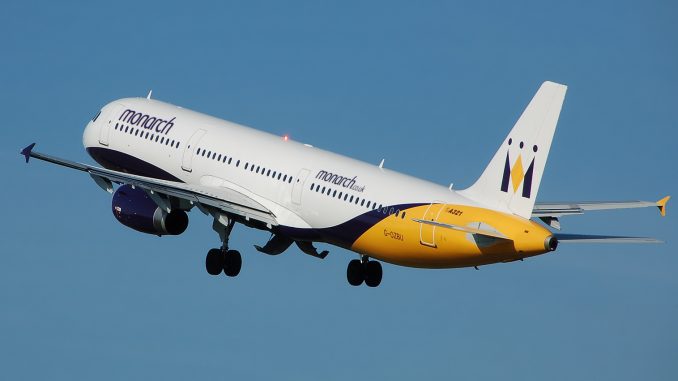 With the shutdown of Monarch Airlines on Monday, many other European airlines have seen direct effects already taking place. While it is never good to see an airline shutdown, benefits can be seen for other airlines, with some helping both customers and employees directly affected by this shutdown.
Virgin Atlantic, based in London, is one of the airlines to step up with a willingness to help. They have already opened a special fast-track application for pilots and cabin crew that were put out of jobs when Monarch shutdown. The contracts that Virgin are offering are permanent for qualified pilots and fixed term for cabin crew.
As mentioned previously, over 30 aircraft from other airlines were put into service to help rescue stranded passengers. These airlines included Qatar Airways, Air Transat, easyJet, and some smaller, less known airlines.
Ranging from Airbus A320 to Boeing 747 and Airbus A340 aircraft, a total of 16 different airlines are giving assistance to move all stranded Monarch passengers back to the United Kingdom.
Following the collapse of Monarch, other publicly traded rivals within Europe saw percentage boosts to their shares. Airlines such as Ryanair and International Airlines Group (IAG) saw shares climb between 2.4 and 3.5 percent, while airlines such as Wizz Air and easyJet saw shares rise 4.9 and 5.2 percent, respectively.
Travel groups that operate airlines also saw a boost in share prices with Thomas Cook seeing a 1.2 percent increase and the TUI group seeing a 1.5 percent boost.
Outlook
While Virgin Atlantic was the first airline to reach out a hand to displaced Monarch employees, it may not be the last to do so. The airline could end up setting a bar for other competitor airlines that need pilots and have an easy pool to pick from, especially in current times where there is an ongoing pilot shortage.
With the collapse of Monarch, it could mean a short-term boost for all airline shares in the United Kingdom, but could also lead to airlines such as easyJet and other travel companies picking up a bigger share of the market.
Monarch customers and employees are not the only ones that have to deal with the repercussions of the airline's shutdown. Monarch had an order of 30 Boeing 737 MAX aircraft on order, with the first expected to be delivered in 2018. Like much in the aviation world, only time will tell what Boeing decides to do with the 30 development slots that these planes would have taken.
Jace has been working at AirlineGeeks for nearly three years. Born in Seattle, Boeing and aviation quickly took over his life and he never stopped looking up. Jace enjoys plane spotting and taking trips just so he can fly. He is currently studying at Embry-Riddle Aeronautical University while earning his Bachelors of Science in Air Traffic Management.
Latest posts by Jace Moseley (see all)