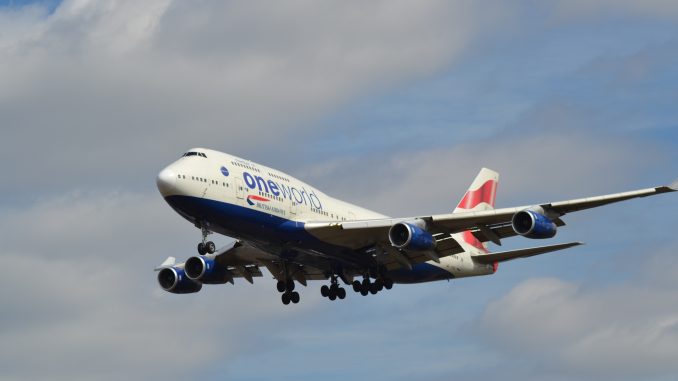 British Airways owner International Airlines Group (IAG) has announced interest in Monarch's slots at Gatwick Airport. Speaking at the CAPA Global Aviation Summit in London, Willie Walsh, the Chief Executive of IAG, said that he is interested in the slots previously held by the collapsed airline Monarch.
Speaking to Reuters yesterday, Walsh said "With Monarch, I think everybody's interested in slots at Gatwick, and that would principally be our interest as well, if we can get more slots at Gatwick, we'll certainly be looking for more."
The announcement comes after Norwegian Airlines boss Bjorn Kjos said on Thursday that Norwegian would also be interested in the valuable slots depending on the price and how the slots were allocated. This doesn't come as much of a surprise as the low-cost carrier looks to further expand its long haul services following the introduction of its direct service from Gatwick to Singapore last month.
The collapse of Monarch Airlines this week, and the uncertainty surrounding Alitalia and Air Berlin who have both entered administration, means that there could be a reduction in capacity in Europe's highly competitive skies.
When discussing the situation, Walsh said that "What the whole combination does is it clearly means there will be less growth, less capacity going into the market, particularly through this winter, so from an industry point of view that's probably to be viewed as a positive."
Walsh added that while slots from Gatwick would likely be replaced, slots at smaller airports throughout the United Kingdom, at airports such as Birmingham, might stay vacant. When combined with flight cancellations by Ryanair, and the situation at Air Berlin and Alitalia, he believes the rest of the European sector could see benefits from it.
Walsh also indicated that IAG's new long-haul, low-cost airline, Level, could start operations from London-Heathrow in the future "If the price is right."
Josh is a long-term aviation enthusiast and aspiring commercial airline pilot. From a young age, he has immersed himself in all things aviation. From plane spotting at local airports and airfield to racking up frequent flier miles on trips abroad, Josh is a huge AvGeek at heart. He graduated from university in September 2017 with a first class Bachelor of Science degree in Air transport. He completed his pilot training, gaining his Frozen ATPL in November 2017 upon completion of his Multi-Engine Instrument rating and Multi-crew/Jet orientation course. He currently has around 230 hours of flying experience in various aircraft. He hopes to join an airline as a first officer by the end of 2017.

He frequently flies on one of his favorite airlines, British Airways, and is an avid Avios collector and British Airways Executive Club member.
In his spare time, while not studying, flying or immersing himself in aviation he enjoys spending his time volunteering in a variety of roles and running a blog to help other aspiring pilots pursue their dream.
Latest posts by Joshua Drabble (see all)