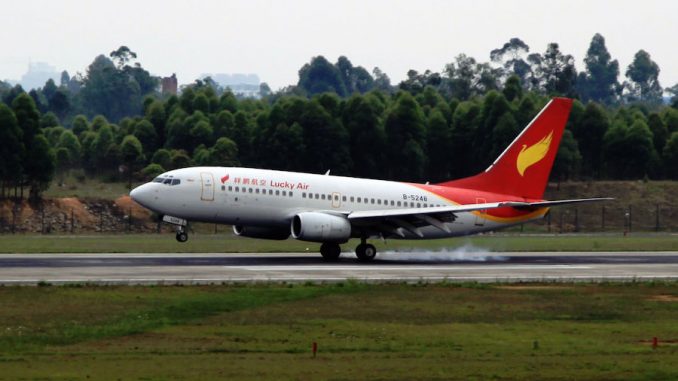 Many passengers have come to know the three airline alliances that currently dominate the airline industry: Star Alliance, Sky Team, and OneWorld. Whether it's because one of their favorite airlines is apart of one, or because they've seen the name emblazoned on a plane of a member airline. However, what most don't know is that three new alliances have sprouted in the last two years, primarily in the Asia/Pacific region.
Value Alliance
The largest of the new alliances is the Value Alliance. The collaboration features seven low-cost carriers, including: Cebu Pacific, Jeju Air, Nok Air, NokScoot, Scoot, Tigerair Australia, and Vanilla Air, which combined, carry a total of 47 million passengers per year.
Through its member carriers, Value Alliance offers connections to over 160 destination airports across 25 different countries. Aircraft in the alliance range from the Nok Air fleet of Boeing 737s to Scoot's widebody Boeing 787s that fly up and down the coast of Asia.
While the carriers in the Value Alliance have made serious inroads in their local regions of Singapore, Japan, Australia, Thailand, South Korea and the Philippines, their international presence is still lacking. The alliance does not have a Chinese member currently, and the only airline that flies outside of Asia and Oceania is Scoot.
U-Fly Alliance
Before the creation of the Value Alliance, however, the creation of the U-Fly Alliance marked the beginning of the low-cost carrier partnerships. The group was formed in Hong Kong in Jan. 2016 with four Chinese carriers: Lucky Air, Urumqi Air, West Air, and Hong Kong carrier HK Express. Since the inception, the alliance has added South Korean airline Eastar Jet in Jul. 2016.
The U-Fly Alliance currently has a combined fleet size of 119 aircraft, which fly to 123 airports in 15 countries. The alliance is also smaller than the competing Value Alliance, with their group of carriers flying a total of 24 million passengers per year. U-Fly also suffers from having most of its carriers owned by the same parent company, as the four original carriers are all a part of the Chinese conglomerate, HNA Group.
While the U-Fly Alliance is smaller than the Value Alliance, there are major expansion plans in the works. The Chinese carriers are expected to double their fleet sizes, which would bring the total fleet size of the U-Fly Alliance to over 200 aircraft. The group is also hoping to increase the number of member carriers, with the priority being to add more low-cost carriers outside of China.
Vanilla Alliance
The world's smallest airline alliance is the Vanilla Alliance, which is just over two years old and only flies a total of 2.3 million passengers per year. The Vanilla Alliance currently has five carriers with a combined fleet of only  46 aircraft. The members, all of which are original founding members, are Air Austral, Air Madagascar, Air Mauritius, Air Seychelles and Int'Air Îles.
The purpose of the Vanilla Alliance is to allow for locals and tourists alike to be able to island-hop around the Indian Ocean, similar to island-hopping in the Caribbean or Oceania islands. The alliance is named after the airlines home islands, commonly referred to as the "Vanilla Islands." In addition to flying between the islands, the alliance allows for passengers to carry on to international destinations in Europe, Africa and Asia.
Opening New Possibilities for Travelers
The creation of these alliances has allowed for carriers to expand their bounds without expanding their operations. Travelers wanting low-cost flights can now fly from South Korea to Australia on a single booking, and travelers looking to island-hop the Indian Ocean can also do so with a single booking. Such consolidation is vital to travelers who want their travel plans in a single package, instead of having multiple bookings.
While they may not be a global force like Star Alliance, OneWorld or SkyTeam, the Value, U-Fly and Vanilla Alliances are all vital to their regional markets.

Ian has been an avgeek since 2004 when he started spotting US Airways Express planes at Johnstown Airport in Johnstown, Pennsylvania. He now lives in Wichita and enjoys spotting planes in Kansas City and Wichita as well as those flying at high altitudes over his home. He is a pilot with more than 40 hours of experience behind a Cessna 172, Diamond DA-20, and Piper PA-28. He flies Southwest Airlines on most of his domestic flights and Icelandair when flying to Europe. Ian's route map spans from Iceland and Alaska in the north to St. Maarten in the south. He is a student at Wichita State University, where he will study aerospace and mechanical engineering.

Latest posts by Ian McMurtry (see all)