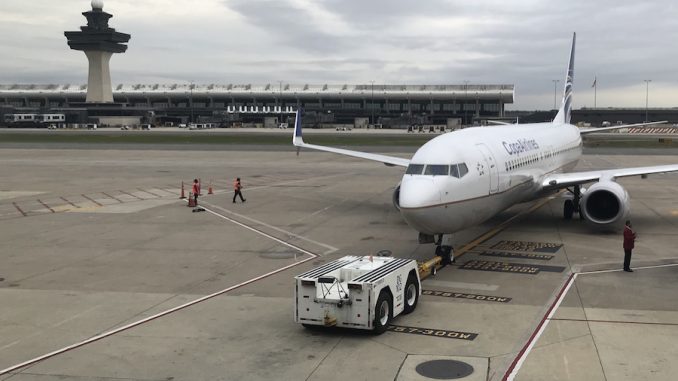 Standing on top of the airport's main terminal, the tower at Washington Dulles International Airport is perhaps one of the most iconic in the U.S. It's design was spearheaded by architect Eero Saarinen who designed the main terminal in the 1950s.
The tower landed everything from Concordes to SR-71 Blackbirds in its heyday and even featured an observation deck at its base. Today, though, this landmark is a hollow shell of its former self.
It was put out of operation in 2007 after the FAA dedicated the new facility near the C/D concourse on Sept. 17.
Even though it no longer operates as an FAA facility, the old tower still serves a purpose while reminding people of air travel's glory days along with 1950s-era design.
Photos by AirlineGeeks' Ryan Ewing
Ryan founded AirlineGeeks.com back in February 2013 (actually, it was called Aviation Official, but we've changed a bit since then). From being on the yoke of a Piper Navajo, to visiting about Delta's operations center in Atlanta, Ryan has done it all. in 2016, along with American Airlines, Ryan masterminded AAviationDay at more than 10 locations around the world. The smell of jet fumes in the morning along with the countless number of passionate airline employees keep him enthralled in the industry, always seeking more. You can find him helping out travelers at Reagan National Airport near Washington, D.C. when he's not doing something for AirlineGeeks.
Latest posts by Ryan Ewing (see all)