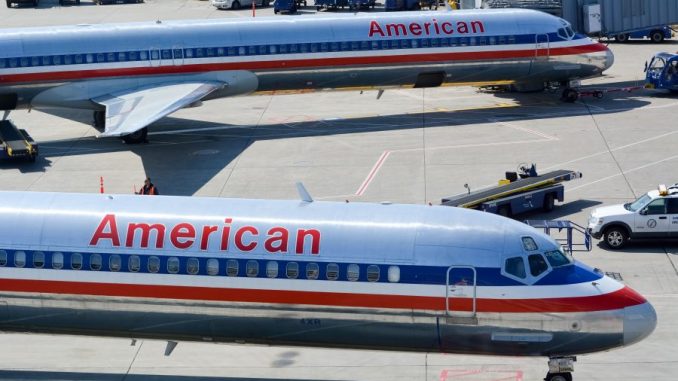 American Airlines has announced that it plans to completely retire its MD-80 fleet in 2019. The MD-80 has been one of the workhorses of the American Airlines fleet, operating countless short-haul domestic and international routes for the airline.
Operating more than 300 MD-80s through 2007, American has been announcing plans to retire the aircraft for a while now, but never had announced a date by which the aircraft would exit its fleet.
The announcement comes shortly after the carrier announced that they were closing their St. Louis, MO. pilot base in Sep. 2018. St. Louis, an all MD-80 base, was acquired as a part of American's acquisition of Trans World Airlines (TWA) in 2001. Through that acquisition, American's MD-80 count jumped to an all-time high of 362.
Over the past few years, American has been replacing the aging, 140-seat MD-80s with the newer, fuel-efficient 160-seat Boeing 737-800s. The airline currently operates 300 Boeing 737-800s and has orders for 100 Boeing 737 MAX 8s. American also has invested in the Airbus A319 with Sharklets to complement its short haul fleet.
A spokesperson for American has stated that the airline plans to finish out the year with 45 MD-80s. The airline will see that number drop to 26 by the following year.
American first committed to 20 MD-80s in 1982 and then in 1984, committed to an order of 167, with the intention of replacing their aged Boeing 727-100s. American's early order for the plane made them one of the first major U.S. carriers to purchase the MD-80 from McDonnell Douglas.
Prior to American's order, AirCal, Hawaiian Airlines and Muse Air were the only airlines operating the aircraft. TWA followed suit and placed an order for 15 MD-80s after American's initial order.
An iconic workhorse for many U.S. airlines from the 1980s through the 2000s, the MD-80 is and was operated by many other U.S. airlines, including Delta Air Lines, Allegiant Air, Continental Airlines, Spirit Airlines, and US Air.
Similarly to American, many of those airlines have replaced their MD-80s with larger and more fuel-efficient aircraft such as the Boeing 737 family aircraft, Airbus A320 family aircraft, and Bombardier C-Series aircraft.
Atlanta-based Delta Air Lines currently has intentions to replace their MD-80s and MD-90s, a newer variant of the aircraft, with new aircraft by 2020. Delta currently operates 111 MD-80s and 62 MD-90s.
Additionally, Las Vegas-based Allegiant Air currently operates 39 MD-80s and plans to have them completely replaced by the Airbus A320 family by 2018.
The retirement of the MD-80 series aircraft, affectionately called the 'Mad Dog,' is just another in a long list of iconic aircraft being retired in favor of newer, fuel-efficient airplanes.
An "AvGeek" for most of his life, Akhil has always been drawn to aviation. If there is an opportunity to read about an airline, fly on a new airplane, or talk to anyone about aviation, he is on it. Akhil has been on over 20 different kinds of aircraft, his favorite being the MD-80. Additionally, he has visited 5 continents and plans to knock out the remaining two (Africa and Antarctica) soon. Based in Dallas, Akhil graduated from Texas A&M University with a degree in Management Information Systems and currently works in consulting. His dream is to become an airline executive.
Latest posts by Akhil Dewan (see all)