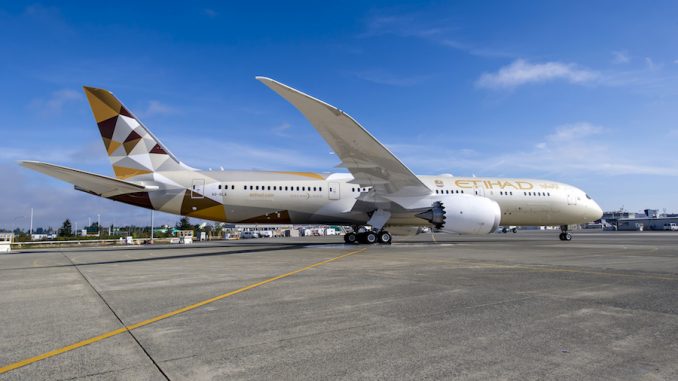 After operating non-stop flights three times weekly between Dallas Fort-Worth and Abu Dhabi for just over three years, Etihad Airways announced its plans to suspend the flight, effective March 25, 2018.
The flight, which has been operating since February 2 of this year, is made possible by a codeshare agreement between American Airlines and Etihad Airways. Bookable through American's website, another perk of the flight is that passengers flying the route also have access to American's vast connection options available at their Dallas Fort-Worth hub.
"The cancellation of the Dallas route is one of several adjustments that we are making to our U.S. network in 2018 in order to improve system profitability," said Etihad CEO Peter Baumgartner.
The airline claims that once the codeshare agreement ends in 2018, the route will become "commercially unsustainable." Since the airline's inaugural flight, the flight has carried over 235,000 people between the two cities, and about half of these passengers have continued onto other American Airlines flights.
American Airlines notified both Etihad Airways and rival gulf carrier Qatar Airways earlier this year that it plans to end both codeshare agreements next year. American made this decision after years of protesting the big three middle east carriers, accusing them of using illegal subsidies from their respective governments to create unfair competition between the airlines.
American Airlines believes that this is a step in the right direction to ensure competition between itself and Middle Eastern carriers is fair. The carrier also said that the decision will not have material financial impact on the carrier.
Etihad Airways has provided some statistics through independent research by Oxford Economics to prove its positive impact on the U.S. The airline reports that it contributed $3.8 billion to the U.S. economy in 2016 and supports over 30,000 U.S. jobs.
Etihad's CEO said that: "We are open to American Airlines reversing its decision to cancel our codeshare agreement so that Etihad Airways can continue [to operate on] the route and together protect and support American national interests and global connectivity while driving commercial value for both airlines."
However, American's decision to will most likely not be reversed, as recently the Trump administration has escalated its rhetoric towards protecting American companies and American Airlines hopes to receive support from this administration to back the claims of the middle eastern carriers breaching the Open Skies agreement.
As a result of American Airlines ending its codeshare agreement with Etihad Airways, the airline's CEO said that they will continue to make adjustments on several U.S. routes in 2018 to improve the airline's profits from its U.S. flights.
"Further changes are possible as we monitor the full impact of the American Airlines codeshare cancellation on summer 2018 bookings," said Baumgartner.
Dallas is not the only route Etihad Airways has decided to cancel this year. On October 29, the airline discontinued its flights between San Francisco and Abu Dhabi. In February of this year, Etihad also stated that it does not plan to add any more flights to the U.S in the future as they are "comfortable" with their current U.S. network.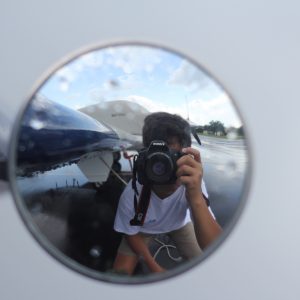 Mateen has been interested in aviation from a very young age. He got his first model airplane at six and has been airplane spotting since he was nine years old. He has always had a passion for aviation and loves learning about different aspects within the industry. In addition to writing for AirlineGeeks, Mateen is also an editor for his high school's newspaper. You can also find him on Instagram (@Plane.Photos) where he enjoys sharing his aviation photography with thousands of people everyday.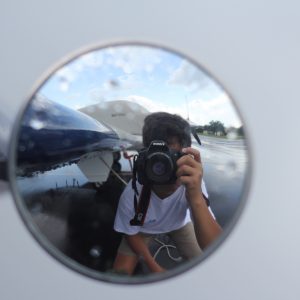 Latest posts by Mateen Kontoravdis (see all)