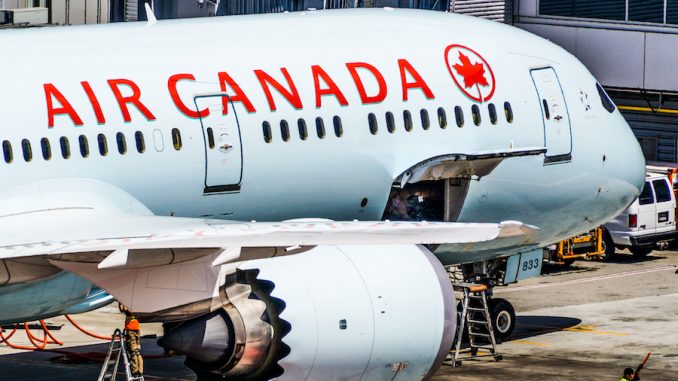 Air Canada has become the first Canadian airline to use virtual reality to simulate a passenger's experience flying on board the airline's Boeing 787 Dreamliner. With the technology, users are able to explore all aspects of the aircraft.  
"Air Canada is always developing new ways to enhance the customer experience and to engage partners such as the travel agent community, which plays a key role in helping our customers select the travel options best suited to them," said Duncan Bureau, Air Canada's Vice President of Global Sales.
The experience begins with an introduction of Air Canada's route network, followed by an exploration of the new Air Canada livery.  Users can view all three classes: Economy, Premium Economy, and International Business Class. In addition, Air Canada enRoute Magazine, meals, amenity kits, and others, can be interacted with in this experience. All actions are guided by an audio-based flight attendant.
"Virtual reality enables us to familiarize thousands of travel agents and potential customers with Air Canada's offerings through the magic of an interactive, virtual tour," Bureau continued. "We have already seen an increase in bookings since we began using this technology."
Air Canada has also produced a mobile and desktop version of the experience to complement the Virtual Reality Experience, which will be made available in various cities across Air Canada's route network including London, Toronto, and Santiago.
This is not the first time airlines have used virtual reality to entice customers. Lufthansa earlier this year began using virtual reality to entice passengers to upgrade to a premium cabin. Before departure, passengers were invited to use virtual reality to see what the premium economy cabin looks like.
Like Air Canada, Lufthansa reported success with upgrading passengers due to the virtual reality experience.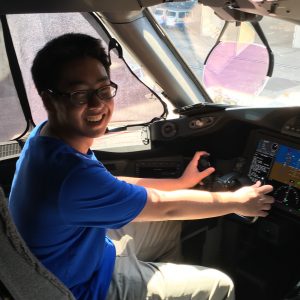 Ever since he made his first trip on a Boeing 747 in 2005, Samuel has been an AvGeek at heart. He is a dedicated United (ex-Continental) loyalist and frequent flier who attempts to live by Continental's slogan, "Work Hard, Fly Right." He has a huge love for the Boeing 777 along with any other Boeing wide body aircraft. Samuel is an avid collector of all types of airplane memorabilia ranging from model airplanes to in-flight magazines. In his free time, Samuel enjoys playing guitar and piano, and he is constantly on various airline websites scanning for any breaking news.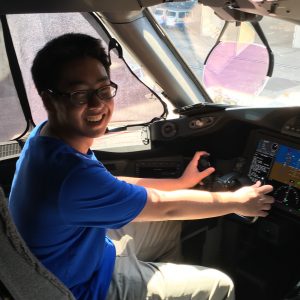 Latest posts by Samuel Chen (see all)