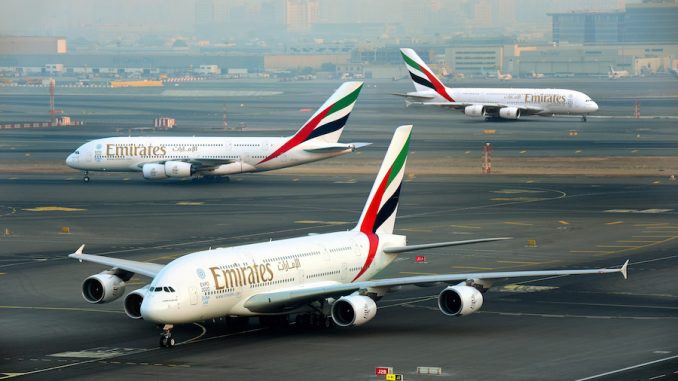 Emirates
Emirates continued to make headlines at the Dubai Airshow on Monday by raising doubts over its plans to continue expanding its Airbus A380 fleet. The Dubai-based carrier declared that it wants guarantees from Airbus that production of the superjumbo will continue for a further decade before placing any new orders.
Emirates has the world's largest fleet of A380s, having taken delivery of its one-hundredth aircraft just a few days ago. However, the airline raised many eyebrows on Sunday when it unveiled an order for 40 787-10s, showing that the UAE's ten-year affair with the iconic double-decker may have hit a rocky patch.
There has been no shortage of speculation on the A380s future recently, with falling sales and the question of whether or not the aircraft has a long-term future echoing in Airbus' head-office in Toulouse. Emirates' decision to opt for a large order of Dreamliners has only added fuel to the fire.
Speaking to Reuters news agency in Dubai, Emirates Airlines president, Sir Tim Clark, expressed his concerns regarding the lack of long-term reassurances being offered by Airbus.
"I think the ownership here are concerned about continuation (of the A380). They need some copper-bottom guarantees that if we do buy some more, then the line will be continued for a minimum period of years and that they are fully aware of the consequences of cancellation and leaving us high and dry."
Clark indicated that in order to progress a deal, commitment to a further ten years' A380 production would be necessary. "These are vast capital investments for us and we can't afford to have anything less than 10 years; hopefully it would be 15. But it is their call."
Airbus has yet to make any comment on the matter and no order for more A380s was placed on the first or second day of the Dubai Air Show.
Dubai Aims for Open-Skies Arrangement With China
The head of Dubai Airports Company, Paul Griffiths, is keen to take advantage of rising passenger numbers in Asia by pushing for an open-skies agreement with China.
Speaking to a Dubai newspaper, The National, Griffiths expressed his desire to increase the number of passengers passing through Dubai International (DXB) and Al Maktoum International (DWC) from the Asia-Pacific region.
"If you look to 2024, there's a projected increase of 1.3 billion passenger journeys from South East Asia, China, all those areas."
"This is where the real fuel for passenger growth is going to come from and we are very excited about this possibility because Dubai is at the heart of that. We are so well positioned geographically to be able to service that market."
He suggests that at the moment, the only real stumbling-block to any deal is the Chinese government's hesitancy to proceed with any deal.
"The key thing with China is to get the Chinese government to agree that opening up the domestic aviation market for more international operations is going to be a very positive thing for them."
Passenger numbers are hitting record levels in parts of China, and a second airport is being constructed near Beijing to accommodate demand. Due for completion in 2018, the airport, known as Beijing Daxing International Airport, is projected to handle between 120-200 million passengers per year. This would make it the busiest airport in the world by some margin.
Griffiths is keen to tap into this market. "If China was to declare an open skies agreement we'd be in much better shape," Griffiths said. "It means that one country declares to another that there is no restriction on the amount of flying that can be done by the airlines from both countries."
No clear timeframe of when such a deal may be agreed upon has been announced yet.
ALAFCO Finalise Order for Additional 20 737 MAX 8s
Kuwait-based Aviation Lease and Finance Company (ALAFCO) today confirmed an order for 20 additional 737 MAX 8s, meaning the company now has 40 of the aircraft on firm order, valued at $2.2 billion at the aircraft's current list price.
ALAFCO provides commercial aircraft leasing products, and the order of 40 of Boeing's newest 737 variant is a signal of the company's ambitious future expansion plans.
In a joint statement with Boeing, ALAFCO deputy CEO Adel A. Albanwan said, "Our customers rely on fuel-efficiency, reliability, and low operating costs to be successful, and the 737 MAX will meet the needs of our customers, and support ALAFCO's future growth."
"We have had success with the 737 family in the past and are confident the 737 MAX will continue to help grow our business."
Boeing was equally pleased with the deal, with the company's commercial airplanes president and CEO, Kevin McAllister, declaring, "We are pleased to grow our partnership with ALAFCO and support their fleet expansion."
He continued, "The 737 MAX 8's ability to fly further while using less fuel is one of the many reasons why customers like ALAFCO have helped make the 737 MAX the fastest-selling airplane in Boeing history." To date, the 737 MAX family has surpassed 4000 orders.
ALAFCO's fleet currently contains B777-300ERs, 737s, and A320/21s, which are leased to airlines such as Air India, Ethiopian Airlines, and Royal Jordanian.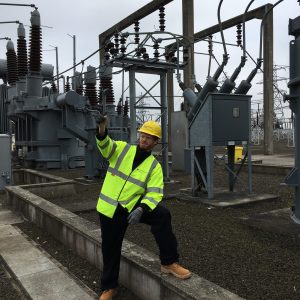 Andy flew regularly from a young age on family holidays, but his interest in aviation really began when he saw Concorde flying over his grandparents' house on final approach. A Power Engineer by profession, his hobbies include writing, playing guitar, and taking a beating at squash.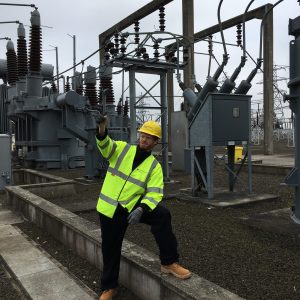 Latest posts by Andy Nelson (see all)