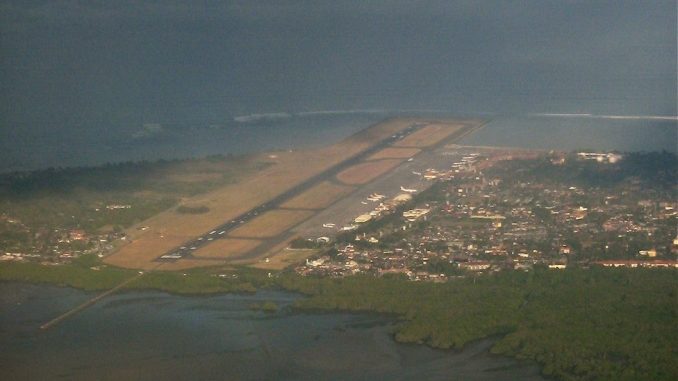 As Mount Agung continues to erupt on the island of Bali, the effects are starting to be felt with regards to air travel in the region. Bali's biggest airport, Denpasar International Airport, closed down on Monday stranding tens of thousands of passengers.
Before the shutdown, all decisions about flying into Bali were left to the individual airlines. This move caused many airlines to cancel flights even before the Monday shut down.
While it is somewhat unknown as to when the airport will be safe to fly into again, airlines are already dealing with the number of displaced passengers.
Airlines such as Virgin Australia and AirAsia have told passengers that they will automatically be booked on the next available flight once operations restart. Other airlines such as Jetstar have offered different options for passengers who were in Bali or had plans to travel to Bali in the near future.
On their website, Jetstar announced they would also be cancelling all flights on Tuesday on top of Monday's cancellations. They did, however, offer alternates to passengers traveling to Bali until Dec. 4. Options for passengers include changing destinations, changing the dates of travel, or outright canceling travel plans. The airline also mentioned that they would be operating extra flights into and from Bali once the airport is safe to fly into.
Qanats also announced the cancellation of its daily service from Sydney to Denpasar, Bali for Tuesday, Nov. 28. In a statement, the airline said, "We know that this is frustrating for customers but we will always put safety before schedule."
The Dangers of Volcanic Ash
Volcanic ash can be one of the most dangerous conditions for an airliner to fly into or through. Unlike typical ash from fires, volcanic ash contains many dangers to aircraft such as fragments of rock and mineral along with pieces of volcanic glass.
Not only is the ash cloud dangerous for visibility reasons, these particles can get into engines and cause serious trouble, such as in the case of British Airways flight 009 in 1982.
British Airways 009 flew through a cloud of volcanic ash over the island of Jakarta in Indonesia. In doing so, all four engines on the Boeing 747-200 failed. While the engines were able to be restarted, it was a shocking reality check of what damage can be done to an aircraft by a volcano.
The effects of a volcano were also seen in 2010 when the Eyjafjallojokull volcano in Iceland erupted and caused havoc for air travel across Europe.
Jace has been working at AirlineGeeks for nearly three years. Born in Seattle, Boeing and aviation quickly took over his life and he never stopped looking up. Jace enjoys plane spotting and taking trips just so he can fly. He is currently studying at Embry-Riddle Aeronautical University while earning his Bachelors of Science in Air Traffic Management.
Latest posts by Jace Moseley (see all)