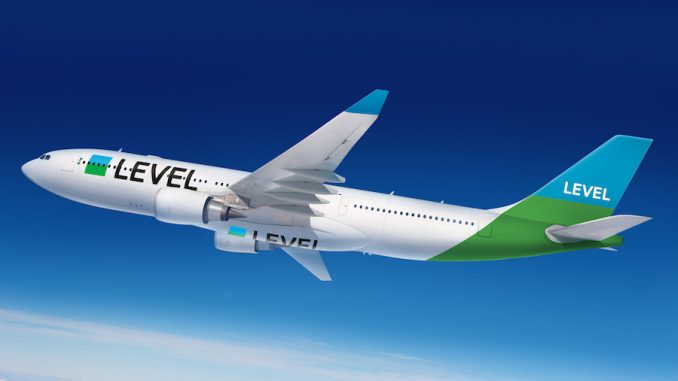 From July 2018, the International Airlines Group (IAG) will launch new flights from Paris to Montreal, Newark, Guadeloupe, and Martinique under thr brand LEVEL, the company's low-cost long-haul brand.
LEVEL was founded in early 2017 by IAG partly in reaction to low-cost long-haul carriers such as Norwegian Air Shuttle, who are offering price-competitive alternative transatlantic flights at large airports in Europe. Norwegian has been competing in major cities where airlines including Air France, British Airways, Air France, and Iberia have hubs.
In addition to owning the LEVEL brand, IAG is the holding company of a few major European carriers including Aer Lingus, British Airways, Iberia, and Vueling.
With its main base in Barcelona, IAG made it clear from the start that the company would like to increase the number of hubs the carrier will operate from. The airline was deciding between Rome and Paris-Orly for its second base and, in the end, chose Paris' second largest airport, due to Vueling's strong presence at the airport.
LEVEL was originally scheduled to commence flights in 2018, but IAG pushed the start dates up to summer 2017 from Barcelona to Los Angeles, Oakland, Buenos Aires, and Punta Cana. For the time being, all flights are operated by Iberia crew member, however, IAG plans to make LEVEL an independent carrier in the near future.
In Paris and Newark, the staff of IAG's OpenSkies airline will transition to operating the new flights by LEVEL, with the OpenSkies brand planning to be ceased by the end of next summer. LEVEL will also acquire the OpenSkies AOC after opening its Paris Orly hub.
Willie Walks, the CEO of IAG said: "Like Barcelona, Orly is a Vueling hub which means that customers will be able to fly there from other parts of Europe to connect onto LEVEL. We will also benefit from the local experience and knowledge of the OpenSkies team."
Three times a week flights from Paris to Montreal will commence on July 2, 2018, however, this flight is still subject to the approval of the Canadian Transport Agency.
Four times a week flights from Paris to Guadeloupe will begin the next day on July 3, 2018. Martinique, however, will not see its first flight from LEVEL until September 3, 2018, with flights scheduled to operate flights three times a week.
OpenSkies will fly its last flight to Newark on September 3, 2018 and LEVEL will take over the route the next day on September 4 with flights four times a week.
In addition to the new flights from Paris Orly, LEVEL also announced a new route to Boston from its original Barcelona hub. Boston flights will begin on March 28, 2018, with flights three times a week during the summer season.
Two Airbus A330-200s will be based at Paris Orly for the airline's initial operations from the new hub. In Barcelona, LEVEL will receive a third A330 which will open up possibilities for new routes from that hub. Currently, LEVEL has a fleet of two aircraft, which will rise to five aircraft by the end of next year.
By 2020, the airline wants to fly a fleet of 30 planes, with Walsh saying that they are even evaluating opportunities to purchase second-hand airplanes for the airline's fleet.
LEVEL's attractive prices and popular routes have already proven to be a success. In just the first two days since announcing its first flights this May, the airline sold 52,000 seats. The airline's success continues to reach new heights with IAG expecting the airline to be profitable this year.
Over the next few years, the airline will continue to rapidly expand and create new bases, with London Gatwick being a possible future hub after IAG successfully secured take-off and landing slots of Monarch Airlines a few days ago.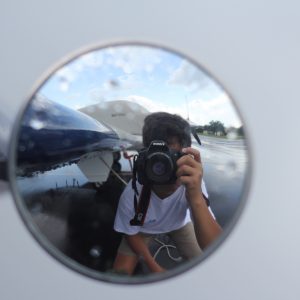 Mateen has been interested in aviation from a very young age. He got his first model airplane at six and has been airplane spotting since he was nine years old. He has always had a passion for aviation and loves learning about different aspects within the industry. In addition to writing for AirlineGeeks, Mateen is also an editor for his high school's newspaper. You can also find him on Instagram (@Plane.Photos) where he enjoys sharing his aviation photography with thousands of people everyday.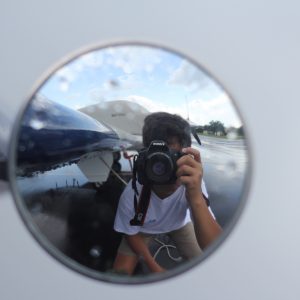 Latest posts by Mateen Kontoravdis (see all)