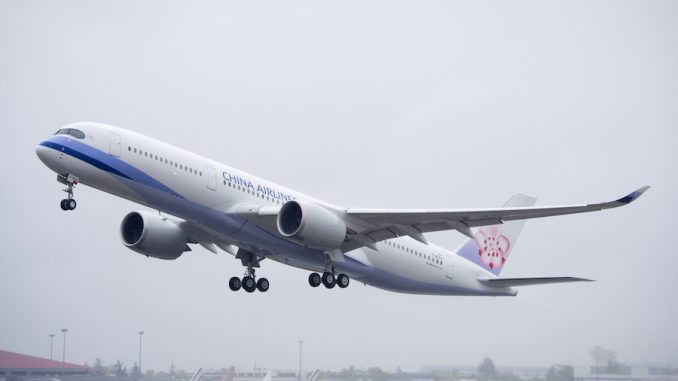 On Friday, China Airlines began operating four weekly nonstop flights between Taipei, Taiwan (TPE) and London-Gatwick (LGW) using the A350-900XWB aircraft. This route will make China Airlines the only airline in Taiwan to operate nonstop flights between Taipei and London.
Overall, this introduction of nonstop flights to London represents an increase in China Airlines' expansion to Europe. China Airlines already operates nonstop service from Taipei to Amsterdam, Frankfurt (Germany),  Vienna, and Rome.
With the addition of the London flight, the airline will operate 22 weekly flights to five European cities. This makes China Airlines the only airline in Taiwan to do so.
In celebration of the new route, China Airlines held a banquet on Friday. Guests included the Representative of the Taipei Representative Office in the United Kingdom, UK Minister of the State for Trade Policy, among others.
At this banquet, China Airlines' Chairman Nuan-hsuan Ho explained how the launch of this new nonstop route represented an important economic and cultural milestone between Taiwan and the UK.
Fourteen new A350 and 10 new 777 aircraft have been introduced to optimize network capacity and to add these nonstop flights to Europe. The airline officially has the most flights between Taipei and Europe of any carrier.
China Airlines' next steps are to strengthen relationships with partner airlines to provide travelers with an expanded network to travel to and from Europe.
CI069/CI070 from Taipei to London departs every Monday, Wednesday, Friday, and Saturday. The A350-900XWB is equipped with 32 business class seats, 31 premium economy seats, and 243 economy seats. Flight time is expected to be around 13 hours, saving passengers three to seven hours of connection and transit times.
The timetable:
Flight Number

Route

Departure/Arrival Time

Flight Days

Weekly Flights

CI069

Taipei-London (LGW)

09:30/15:30

Mon/Wed/Sat

4

08:55/14:55

Fri

CI070

London (LGW)-Taipei

21:15/18:30+1

Mon/Wed/Fri/Sat

4

In addition to its expansion in Europe, the airline is also strengthening its ties to Oceania. As of December 1, the Taipei-Sydney route has been increased to two daily services and the Taipei-Brisbane-Auckland will be increased to one service daily.
China Airlines is expanding their European network to compete with fellow Taipei based carrier, EVA Air. EVA Air currently operates flights to four European cities from Taipei, which include London, Amsterdam, Paris, and Vienna. EVA Air operates the Taipei to Paris route nonstop, while the other three flights include stops in Bangkok.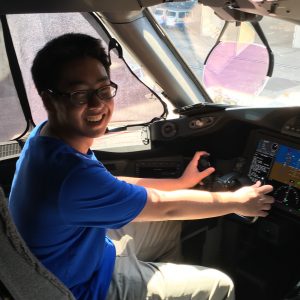 Ever since he made his first trip on a Boeing 747 in 2005, Samuel has been an AvGeek at heart. He is a dedicated United (ex-Continental) loyalist and frequent flier who attempts to live by Continental's slogan, "Work Hard, Fly Right." He has a huge love for the Boeing 777 along with any other Boeing wide body aircraft. Samuel is an avid collector of all types of airplane memorabilia ranging from model airplanes to in-flight magazines. In his free time, Samuel enjoys playing guitar and piano, and he is constantly on various airline websites scanning for any breaking news.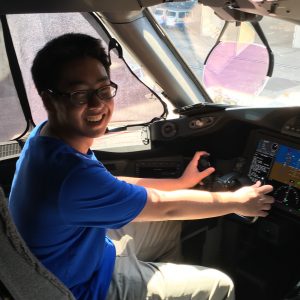 Latest posts by Samuel Chen (see all)