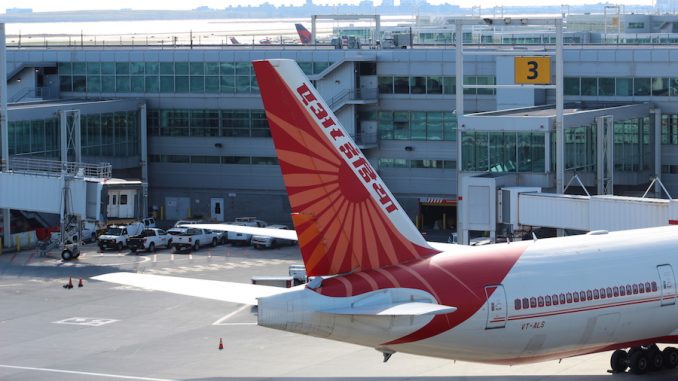 Appointed as Air India's new Chairman and Managing Director last week on Nov. 28, Pradeep Singh Kharola is expected to assume office sometime this coming week. Upon taking office, he will be tasked with handling the potential sale of the airline's assets as part of a transition of the airline from state-owned to privately-owned.
At this time, it seems that the government intends to sell the carrier as an integrated airline. According to Economic Times, the government of India claims that the Air India sale will include core aviation assets, including aircraft, flying rights to select countries and airport take-off and landing slots. By selling the carrier as an integrated airline, the company's domestic and international operations will be sold together, not separately.
Additionally, the state-owned airline's subsidiary, Air India Express, will be included in the package. The regional carrier will also be sold along with Air India's 50% share of AI-SATS, a joint venture with Singapore Airport Terminal Services, which focuses on airport ground handling of services such as baggage and cargo.
Not included in the sale are non-core assets, such as the Air India building in Mumbai which will become a portion of the Special Purpose Vehicle, or SPV, which serves to shield the building from the sale of the airline's assets. Transfering non-core assets to an SPV is used to protect a subsidiary company in the event of a sale or filing of bankruptcy protection of the parent company.
Other parts of the airline which are to be sold separately include Air India Air Transport Services and Air India Engineering Services, according to Economic Times. Among major potential buyers are IndiGo and Tata Group, both of which have expressed public interest in the airline, though IndiGo has done so formally.
Ashley is currently a senior in high school and plans on pursuing a career in aviation or journalism. Her favorite airplanes include the Boeing 777, 737MAX, and Airbus A350. She enjoys taking flights on various airlines to different airports and planespotting at her local airports.
Latest posts by Ashley Magoon (see all)