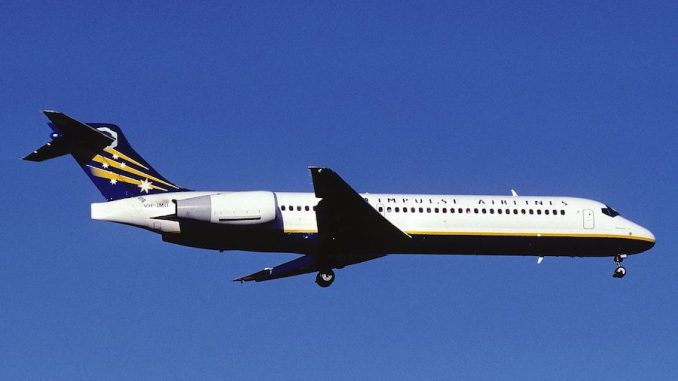 Impulse Airlines was founded in 1992 by Sue and Gerry McGowan. Operations began later that year as a regional carrier based in Newcastle, New South Wales. The airline operated regional routes within New South Wales using the Beechcraft 1900D. Destinations included Sydney, Melbourne, and Australian capital Canberra, among others.
The airline operated routes for Ansett Australia with flights using Ansett flight numbers and flyers able to earn Ansett frequent flyer miles. In 1994, the airline added the BAe Jetstream 41 becoming the first airline in Australia to do so. However, Qantas entered the routes Impulse deployed the Jetstreams on. This caused heavy competition and for Impulse to eventually discontinue the routes, and withdraw the aircraft from service.
The new millennium brought great change for the regional airline. The carrier entered the jet age with the Boeing 717. The decision was also made to switch business strategies from a regional airline to a low-cost carrier. To help mark the new era for Impulse, a new livery was introduced featuring a large cockatoo on the tail.  
The airline began competing on routes with Qantas, such as flights between Sydney and Melbourne. Together with Virgin Blue, Impulse helped to shake up the Australian airline industry. Previously the market had been a virtual duopoly between Qantas and Ansett Australian. Later, flights expanded to cities like Brisbane and Hobart.
Success would not last for Impulse, however. The airline and Qantas entered into an agreement in which Impulse would wet lease all of their services to Qantas in 2001. An option was given for Qantas to purchase Impulse outright, which Qantas exercised later that year. Impulse became part of the QantasLink group of subsidiary airlines.
The Beechcraft 1900D were withdrawn from the fleet, and more Boeing 717's were added. Impulse would continue to operate as a QantasLink carrier for a few more years. In 2003, plans were made for Impulse to become the basis for a Qantas owned, low-cost carrier. This would become Jetstar.
Impulse Airlines officially ceased operations on May 24, 2004. The day prior Jetstar began operations using the Boeing 717s operated by Impulse. The 717s were eventually retired, replaced with the Airbus A320. Today Jetstar has grown to have long-haul operations, with subsidiaries across southeast Asia.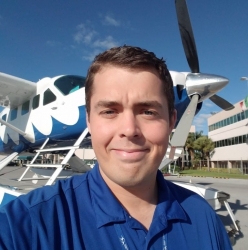 Daniel has always had aviation in his life; from moving to the United States when he was two, to family vacations across the U.S., and back to his native England. He currently resides in South Florida and attends Nova Southeastern University, studying Human Factors in Aviation. Daniel has his Commercial Certificate for both land and sea, and hopes to one day join the major airlines.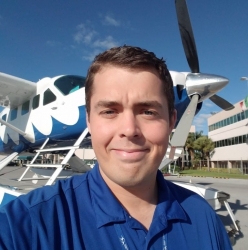 Latest posts by Daniel Morley (see all)