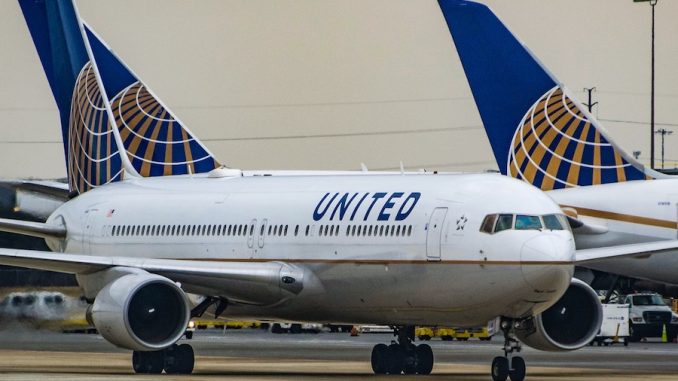 Think about your home airport. Do you get excited when a new airline is announced? When a new, modern jet like the Dreamliner starts service to your hometown? This was the mood walking into "Passport to Dulles 2018" on Tuesday.
Washington Dulles International Airport had given no information on what could be coming to the expanding United hub, but they did not disappoint.
As spotters and aviation enthusiasts, with some businessmen mixed in, the thirty or so people in attendance at this week's event got the experience of a lifetime.
Eagerly walking into the event room, attendees were greeted by friendly faces and a buffet of the new restaurants that will be landing at Washington Dulles in 2018. We were fed by The Bracket Room, a new Redskins themed cafe, as well as The Kitchen who served us their signature "Aviation" drink.
Dulles is soon to be filled with a repertoire of fantastic restaurants for whatever you are feeling.
After hearing from the director of Marketplace Development who handles these restaurants, we heard from the multiple Dulles Airport staff that discussed the new routes coming to Dulles in the new year.
Soon, you will be able to travel nonstop to Edinburgh, Scotland, Agra, India, and even Aruba in the Carribean. These destinations make the airport even more appealing to the public eye, especially with rumors of a new airline making an appearance in the new year.
They also gave information on the Metro extension, expected to be completed in 2020. The Silver Line of the Metro will soon cover both Washington Reagan and Washington Dulles, increasing accessibility.
The event was just getting started as everyone was taken through security and into a refurbished "mobile lounge." The refreshed mobile lounge design includes Wi-Fi, new carpeting, and better lighting, though only a few of these are in operation.
Passing by all the current heavies at Dulles like Air China's Boeing 777, it was time to experience United's Global First Class lounge.
The lounge was decorated, featuring private workspaces as well as public areas for business meetings and discussions. Despite this, it is lackluster compared to the Polaris lounge at Chicago O'Hare and other Global First lounges around the United system.
The event was not complete without a tour of United's Boeing 787 Dreamliner, which was scheduled to head off to Paris in just a few hours.
In business, the seats had the ability to lie-down flat and were laid out in a 2-2-2 formation. the usual configuration for the airline's 787 fleet.
The Dreamliner currently flies from Dulles to Paris, France and London, England, with talk of one from Houston.
Overall, Passport to Dulles 2018 was a very memorable experience, showcasing why Washington Dulles is expected to become more desirable in the near future with increased dining options and the prospect of additional routes.
This story was updated on Tuesday, Dec. 12, 2017 at 4:23 p.m. After receiving feedback from readers, we updated the story removing a handful of unnecessary details regarding United's Global First lounge and the carrier's 787 business class configuration. 
AirlineGeeks.com began in February, 2013 as a one-man (er… teenager, rather) show. Since then, we've grown to have 20 active team members, and yes, we're still growing. Some of us are looking to work in the aviation industry as professionals when we grow older. Some of us are still trying to decide what we want to do. That's okay though, because we're all here for the same reason: we love the airlines. We're the youngest team of airline industry journalists out there.
Latest posts by AirlineGeeks.com Staff (see all)