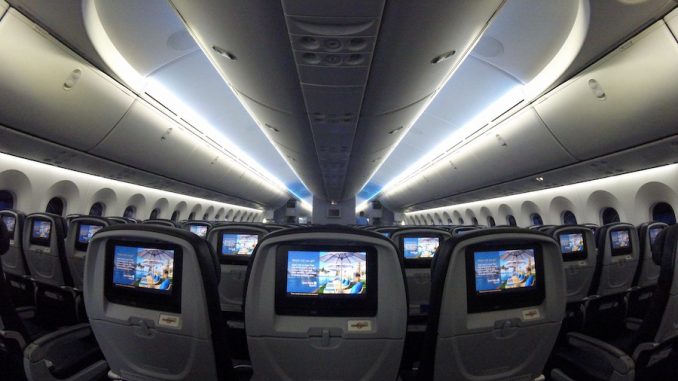 United Airlines has announced nonstop service from San Francisco to Tahiti starting on Oct. 30, 2018, marking the carrier's 13th new international destination this year.
The new South Pacific route from the Bay Area to the gateway of Pape'ete (PPT) marks the first service to the island by a U.S. carrier since Pan Am. The capital of Tahiti provides access to more than 118 French Polynesia islands, including Bora Bora, Moorea, Raiatea, and the Marquesas.
"We are excited to announce Tahiti as our 13th new international route this year, and we are even more thrilled about offering our customers a whole new world of vacation opportunities," said Patrick Quayle, United's Vice President of International Network.
The Chicago-based carrier will operate the three times weekly flights on a Boeing 787 Dreamliner. The service will run Oct. 30, 2018 through March 28, 2019. The dates are subject to government approval.
"We know our customers want more destinations to choose from to escape the winter weather, and we look forward to being the airline that connects them to this corner of paradise," said Quayle.
United began serving the Pacific islands in 1947 when it started serving Honolulu from San Francisco. The carrier now provides the most flights to the Hawaiian capital out of the U.S. carriers.
This story was updated on Dec. 14, 2017 at 7:06 a.m. to note that Pan Am was the first carrier to fly to Tahiti from the U.S. 
Matthew Garcia became interested in aviation at the age of 12 when he installed Microsoft Flight Simulator X on his computer. He was instantly "bitten by the bug" and has been in love with aviation ever since. Matthew took his first introductory flight in 2013 and began normal flight training in February of 2015. Over the years, Matthew's love and knowledge for aviation has grown tremendously, mainly due to FSX. Garcia flies highly advanced aircraft in a professional manner on a highly complex virtual air traffic network simulating real world flying. In 2016 Matthew achieved his private pilot certificate from the FAA. Now he studies journalism at the University of Nebraska at Omaha.
Latest posts by Matthew Garcia (see all)