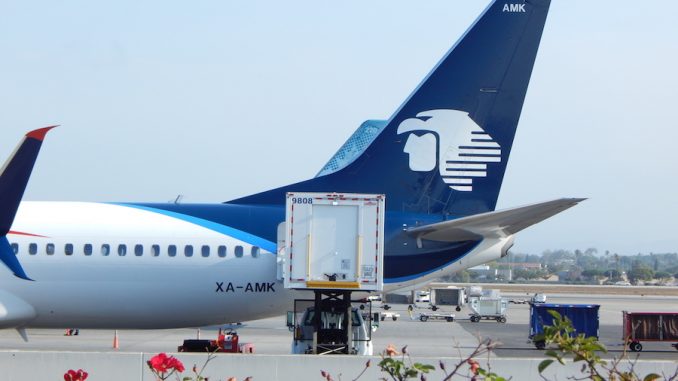 Mexico's formerly largest and flagship airline, Mexicana de Aviación, was one of the longest-running airlines in the world. After almost 90 years of service, the airline ceased operations indefinitely, ending its streak as the longest running airline in Mexican aviation.
While the loss of Mexicana de Aviación initially left a huge hole in the Mexican aviation community, it gave other carriers the ability to step up to fill its place, allowing for a more competitive industry today. At the time of their bankruptcy in 2010, Mexicana was the country's second-largest airline with over 130 aircraft servicing 80 destinations.
The airline only played second fiddle to Aeromexico, Mexico's current flag carrier beginning operations in 1988, with the two very much holding each other in check competitively.
The loss of Mexicana opened the door for new, low-cost carriers to get into more lucrative markets, especially Mexico City where gates were hard to come by. One of these carriers to take advantage of Mexicana's misfortune was InterJet, "JetBlue Airways of Mexico."
InterJet had already taken advantage of the bankruptcy of Aero California in 2008 to gain a handful of slots in Mexico City and Guadalajara. However, slots acquired in Mexico City were quite limited due to Aero California's small presence in the capital city.
After the bankruptcy of Mexicana, however, the airline was able to expand and since InterJet has added new routes and made Mexico City the airline's sole hub. The low-cost carrier now serves 33 destinations across Mexico and a combined 18 destinations across Canada, United States, Peru, Costa Rica, Colombia, and Guatemala.
With the expansion in Mexico City, the airline was able to expand their fleet as well. In 2010, InterJet's fleet consisted of 17 Airbus A320s. However, the recent expansion has seen the airline's fleet grow to 50 Airbus A320s, six Airbus A321s, and 22 Sukhoi Superjets.
The other major benefactor from the downfall of Mexicana was the rise of Volaris. Formed at around the same time as InterJet, Volaris found early success due to financial backing from TACA Airlines and very flexible hubs in Guadalajara and Tijuana. However, the carrier had little to no presence in Mexico City, due to the lack of gate space, and therefore could not take full advantage of the Mexico market.
This all changed when Mexicana faltered. Volaris was able to acquire previously unavailable gates in Mexico City, while also inheriting most of Mexicana's long-abandoned hub in Guadalajara.
With this new opportunity brought massive expansion as Volaris inflated their route map. Volaris is now Mexico's second-largest carrier and operates flights to 29 destinations from Mexico City and 46 destinations from Guadalajara. Their success has also brought about a Costa Rican expansion titled Volaris Costa Rica, which also serves Guadalajara and Mexico City.
To meet this demand, Volaris has had to expand their fleet in the process. The Mexican low-cost carrier now operates a fleet of 69 Airbus narrowbody aircraft with another 128 on order.
The last carrier to see massive growth following the collapse of Mexicana is the low-cost carrier VivaAerobus. Prior to 2010, VivaAerobus had made a profit by operating out if his base in Monterrey and offering airfare that was almost half of what Mexicana and Aeromexico were offering. However, the carrier lacked routes in the center of the country and had no slots in Mexico City.
Then, in 2010, things changed for the carrier. VivaAerobus was allowed to start operations and immediately announced that Mexico City would be a focus city. This changed after just one year, with the airline opting to make the capital city a hub as the airline was enjoying its new-found success in the capital.
Since 2010, VivaAerobus has grown in Mexico City to include 19 destinations across North America. The financial stability that VivaAerobus was able to establish after expansion allowed them to overhaul their fleet. Retiring their leased Boeing 737-300s, the airline restructured with newer Airbus A320-200s and Airbus A320neos, of which they operate 23 with another 40 on order.
While competition has increased on domestic and intra-North American routes, Aeromexico now stands alone on long-haul flights. Following the collapse of Mexicana, Aeromexico became the only Mexican carrier to service Europe and Brazil, even taking over of their rival's old routes in the process.
Since then, Aeromexico has revamped their widebody fleet, with the older Boeing 767s and 777-200LRs being replaced by newer Boeing 787 Dreamliners. Altogether, AeroMexico is the largest carrier in Mexico, with 72 aircraft serving 90 destinations across the world, earning the title of flag carrier of Mexico.
While competition has increased, there is a potential for Mexicana to return. The carrier has mentioned numerous times since their 2010 bankruptcy that they would restart operations, however, none of these goals have materialized.
The carrier is still recognized as having an active Air Operator's Certificate and is still listed as a non-active member of the oneworld Alliance. However, the airline faces an increasingly tough road to achieving airworthiness. Even if they do, their task becomes even more difficult, with them now lacking gate space in Mexico City and facing tough competition from Volaris, Aeromexico, InterJet, and VivaAerobus.
Mexicana's bankruptcy opened the door for so many new carriers to enter the Mexico City and Guadalajara market and, as a result, the Mexican skies are busier than ever before. With InterJet, Volaris, and VivaAerobus doing so well, and keeping AeroMexico in check, maybe it is best that a revitalized Mexicana remained on the sidelines for some time to come.
Although Ian McMurtry was never originally an avgeek, he did enjoy watching US Airways aircraft across western Pennsylvania in the early 2000s. He lived along the Pennsylvania Railroad and took a liking to trains but a change of scenery in the mid-2000s saw him shift more of an interest into aviation. He would eventually express this passion by taking flying lessons in mid-Missouri and joining AirlineGeeks in 2013. Now living in Wichita, Kansas, Ian is in college majoring in aerospace engineering and minoring in business administration at Wichita State University.
Latest posts by Ian McMurtry (see all)