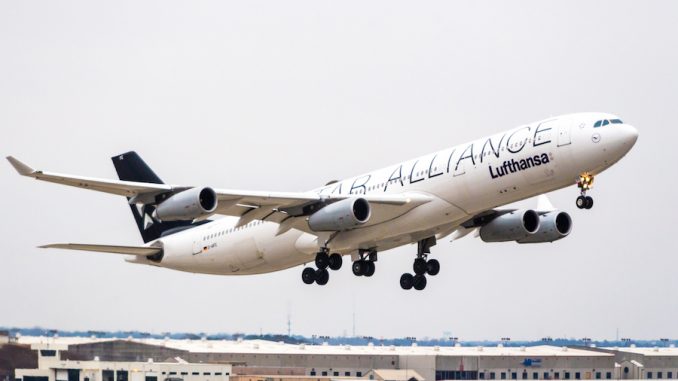 Airline alliance Star Alliance is partnering with the world's largest start-up accelerator and innovation center. Plug and Play, a based in the iconic Silicon Valley, and the global airline alliances have agreed to a cooperative relationship. A start-up accelerator is the equivalent of a venture capitalist fund in which the company invests in new start-up businesses, taking a percentage of future profits.
The agreement will see the start-up facilitator put relevant new companies and technologies in touch with Star Alliance and, by extension, with its members. The announcement was made last week jointly by Star Alliance and Plug and Play.
Plug and Play not only invests in over 150 companies every year, it also mentors them and puts them in touch with potential clients – such as airlines. Since its inception in 2006, it has created a network off of over 6,000 start-ups and 220 official corporate partners. Plug and Play's mission is to discover, support and scale disruptive technologies that are defining the future in the travel and hospitality industry.
"We look forward to helping Star Alliance transform their innovation roadmap. Through this partnership, we will introduce them to the best and brightest start-ups in the travel industry," said Saeed Amidi, Founder & CEO of Plug and Play. "Their commitment to utilizing start-up technologies will bring the travel industry to the next level and we are honoured to have them on board."
This partnership will allow Star Alliance to tap into new products and technologies being developed for the travel industry and integrate them as early as possible into its operations, gaining an edge on competitors. For instance, Plug and Play might invest in a company with innovative ways of providing booking or in-flight services to fliers or new technologies for airline operations itself, benefitting Star Alliance.
"Partnering with Plug and Play is an important step in our strategy of becoming digitally advanced and delivering seamless travel experiences", said Jeffrey Goh, CEO Star Alliance. "An early understanding of future technological and digital trends, coupled with the possibility to participate in the development at an initial stage, will ensure the long-term success of our new digital strategy."
As Star Alliance transitions into its third decade, it is developing digital capabilities centrally, which can then be used by its member carriers to enhance their own products.
The relationship could prove beneficial for both sides. While Plug and Play will be happy to gain access to several multi-billion-dollar companies all at once, Star Alliance will likely look for exclusivity with its new partners and leverage newly acquired technologies for greater competitiveness.
Adrian joined AirlineGeeks as a writer in 2017. He had always wanted to become a pilot and while he chose a different career path for now, his interest in aviation continues to grow every day. Adrian was fortunate to travel extensively for business in the past five years. As a result, he focuses his research and writing on passenger services and experiences on a variety of airlines. His favorite aircraft include the Airbus A350, A380, and the Embraer passenger jets.
Latest posts by Adrian Vannahme (see all)