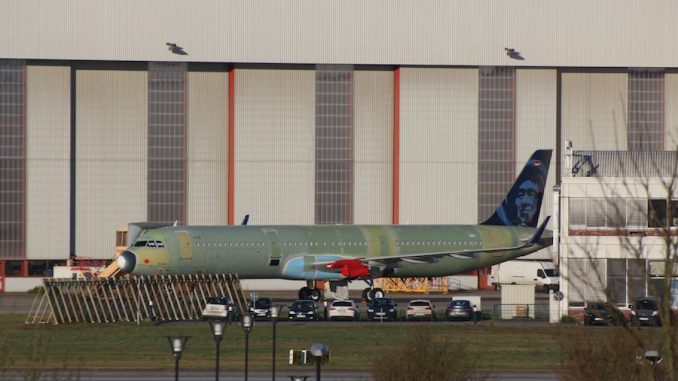 The Virgin America brand is gradually fading away. Since the announcement that Alaska would acquire Virgin America in a deal valued at $2.6 billion, the airline has been working to merge both brands, including future plans for Virgin's fleet of 67 Airbus narrow-body aircraft.
In March of 2017, Alaska said that they plan to retire the Virgin America brand by 2019, meaning that Virgin America signage, logos, and branding would be phased out. The airline did state, however, that they plan to keep some of the amenities that Virgin America passengers have enjoyed since the airline began operation in 2007, such as mood lighting and enhanced inflight entertainment.
"The goal is to create a warm and welcoming West Coast-inspired vibe," a statement from the airline said.
Alaska is also planning to repaint the Virgin America fleet in its own paint scheme, according to reports. While a specific timeline has not been provided by the airline for this process, sources seem to suggest that the first Airbus aircraft could see Alaska's notable 'Eskimo' in the near future.
Nevertheless, the first Airbus aircraft with an Alaska Airlines tail is out of the factory at the manufacturer's Hamburg facility. This specific airplane, an A321neo, is expected to be registered as N926VA and will wear the "More to Love" special livery, which can also be seen on an Alaska Airlines 737-900ER registered as N493AS.
First #A321neo that will feature Alaska Airlines livery emerged from final assembly https://t.co/w0xAyDmjH7 (© ctpesk) #Airbus pic.twitter.com/ukS7M4Klau

— Karel Souffriau (@karelxwb) January 7, 2018
The airline likely won't take delivery of this aircraft for another month or so, though, it seems to put Alaska's famous 'Proudly All Boeing' slogan, which is painted on the nose of its 737 aircraft, to rest.
AirlineGeeks.com began in February, 2013 as a one-man (er… teenager, rather) show. Since then, we've grown to have 20 active team members, and yes, we're still growing. Some of us are looking to work in the aviation industry as professionals when we grow older. Some of us are still trying to decide what we want to do. That's okay though, because we're all here for the same reason: we love the airlines. We're the youngest team of airline industry journalists out there.
Latest posts by AirlineGeeks.com Staff (see all)