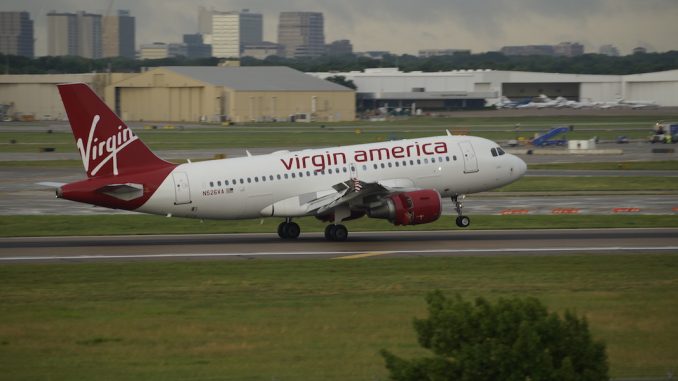 Late last month, it was reported that Alaska Airlines and Virgin America would begin to fly under a single operating certificate (SOC) as early as January 2018.
The two carriers will begin to operate under a single operating certificate on Thursday, Jan. 11, 2018.
After 14 years of operation, Virgin America will cease the use of its well-known callsign "Redwood" and will adopt the callsign of "Alaska" instead.
In the meantime, flights will continue to be operated with Virgin America flight numbers and in Virgin America liveries, as it will take several months for Virgin America's Airbus fleet to be painted with Alaska's paint scheme.
Sources familiar with the Alaska and Virgin America acquisition tell AirlineGeeks that the first Airbus aircraft to wear Alaska's livery could begin operation as early as Jan. 21, 2018, however, it was unclear on where the aircraft will be painted and what tail numbers will initially see the Alaska livery.
From a consumer perspective, passengers will be able to continue to book flights on Virgin America's website and will be redirected to Alaska's site on April 25, 2018.
While the aircraft and flights will be operated as Alaska Airlines, they do plan on keeping some of Virgin America's signature customer-friendly touches, including free entertainment for passengers and signature cabin lighting. Alaska has also announced the roll-out of high-speed Wi-Fi to its entire fleet by 2019 and will increase the number of first-class seats from eight to 12.
The two airlines have already started to operate under a combined loyalty program as of this month and are expecting to become completely one airline by 2019.
Alaska announced the acquisition of Virgin America in December 2016 and the merger will make Alaska the fifth-largest airline in the U.S.
An "AvGeek" for most of his life, Akhil has always been drawn to aviation. If there is an opportunity to read about an airline, fly on a new airplane, or talk to anyone about aviation, he is on it. Akhil has been on over 20 different kinds of aircraft, his favorite being the MD-80. Additionally, he has visited 5 continents and plans to knock out the remaining two (Africa and Antarctica) soon. Based in Dallas, Akhil graduated from Texas A&M University with a degree in Management Information Systems and currently works in consulting. His dream is to become an airline executive.
Latest posts by Akhil Dewan (see all)