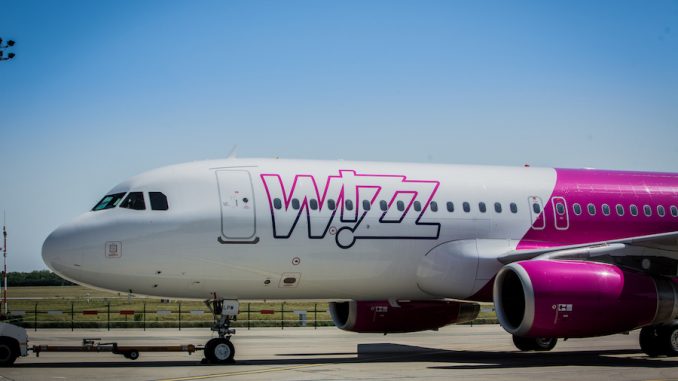 Austria continues to be a focus for the European aviation market with Hungarian-based carrier Wizz Air announcing further expansion plans this week with news that they will operate a base at Vienna Airport (VIE) from June 2018. József Váradi, Chief Executive Officer at Wizz Air, said: "Today, everything changes for Austrian travellers. For the first time, truly low fares arrive in Vienna."
The airline has detailed plans for 17 routes from the Austrian capital and will initially operate one A320 aircraft at VIE but will add two A321 aircraft at the base from November. The growth in Vienna will see Wizz Air operating 69 weekly services by the end of 2018 and takes the number of destinations on Wizz Air's network to 145 in 44 countries.
The airline, which describes itself as 'the largest low-cost airline in Central and Eastern Europe and one of Europe's leading ultra-low-cost airlines,' has experienced significant growth since a brand rejuvenation in May 2015. The VIE base operations represent a $331 million investment by the airline with the creation of 120 jobs and a continuation of strategic growth announcements for Wizz in the latter weeks of 2017.
In December, the airline completed the signing of documentation with Airbus for an order of 146 A320neo aircraft and in November announced significant expansion plans at London Luton airport (LTN) with the addition of four aircraft to the base. This capped a stellar 2017 for Wizz Air which last week reported a 24% annual increase in booked passengers and an average annual load factor of 91.4% (up from 89.1%).
Wizz Air's announcement comes the same week that a German court ruled that Austrian-based carrier Niki, which filed for insolvency last month, should have its case heard in Austria, not Germany. Reuters reported that on Monday a Berlin regional court overruled a lower court's decision, citing that Niki's focus was in Austria given that the airline operated on an Austrian license; that most of its employees were on Austrian contracts; and that its accounting was carried out in Vienna. Niki has one month to appeal the regional court's decision in federal court before the original decision is overturned.
The decision to have the insolvency handled in Austria has been interpreted by Reuters as a blow to IAG (International Airlines Group), who had announced a deal to purchase Niki from Niki's parent company Air Berlin, who themselves collapsed in October. IAG has said publicly that it is "committed to working with all relevant parties to proceed with the purchase," which would see Niki's assets becoming part of IAG's Vueling brand. Though a further concern which needs to be considered by the courts is whether there has been a possible conflict of interest given that the same administrators are handling both Niki and Air Berlin's affairs.
Passengers rights group Fairplane has also filed papers arguing that Niki had been profitable prior to the filing for insolvency in December but had subsequently lost crucial bridging finance because of the insolvency filing. Fairplane have stated however that they do not expect the sale of Niki to IAG being affected by the delay caused by the litigation.
Further compounding matters surrounding Niki's future was the news reported by Reuters late yesterday when it was reported that Managing Director Oliver Lackmann will be leaving in February in a move said to be in the planning for some months and unrelated to the insolvency process.
Vienna's position in the center of continental Europe means it has become a strategic location for European airlines with network growth by Eurowings, Austrian Airlines, and easyJet in recent years. The airport saw expansion plans for a third runway denied last February but overturned by Austria's highest court in June. With 2017 figures yet to be released by the airport's parent group Flughafen Wien AG, VIE was tracking 5.7 % ahead in the first three quarters of 2017. Though air Berlin and Niki's grounding may have some effect on final figures for the year, there is no reason to expect that VIE will boast a record year for passengers carried. With a strategy which includes expanding long-haul services, enhancing transfer facilities in addition to the third runway project, Vienna is set for continued growth into 2018 and the years ahead.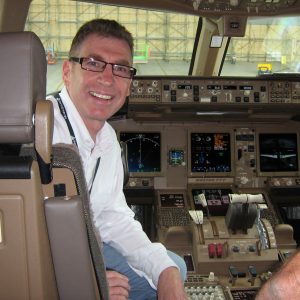 John has always had a passion for aviation and through a career with Air New Zealand has gained a strong understanding of aviation operations and the strategic nature of the industry. During his career with the airline, John held multiple leadership roles and was involved in projects such as the introduction of both the 777-200 and -300 type aircraft and the development of the IFE for the 777-300. He was also part of a small team who created and published the internal communications magazines for Air New Zealand's pilots, cabin crew and ground staff balancing a mix of corporate and social content.

John is educated to postgraduate level achieving a masters degree with Distinction in Airline and Airport Management. John is currently the course director of an undergraduate commercial pilot training programme at a leading London university. In addition he is contracted as an external instructor for IATA (International Air Transport Association) and a member of the Heathrow Community Fund's 'Communities for Tomorrow' panel.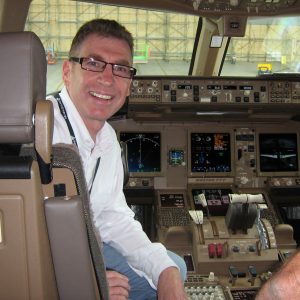 Latest posts by John Flett (see all)