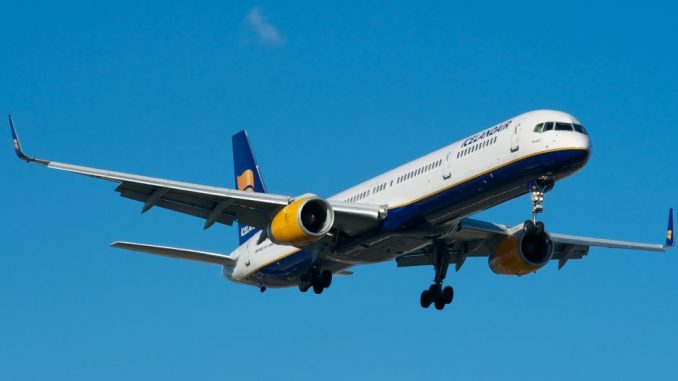 On Thursday, Icelandair announced new routes from its hub in Reykjavik. The newly added routes will feature the return of its service to San Francisco, along with new flights to Baltimore. Flights to San Francisco will begin on June 1, while flights to Baltimore will begin May 28. Both flights are seasonal routes and will operate four times a week.
The San Francisco route will be operated by the airline's Boeing 767-300ER aircraft and will operate four times a week on Monday, Wednesday, Thursday, and Saturdays. As the largest aircraft in their fleet, the aircraft features 262 seats spread across three different classes of travel. The exact split features 25 Business Class, 21 Economy Comfort, and 216 standard Economy Class seats. Icelandair will be directly competing with Icelandic low-cost airline WOW air, which uses an Airbus A330-200 aircraft on the route three times a week.
The Baltimore flights will operate alongside the flights the airline currently operates to Washington Dulles Airport, allowing passengers in the Washington D.C./Virginia/Maryland tri-state area even more options for traveling to Europe. Baltimore is the last major city along the Northeast Regional network of cities that spans from Washington to Boston for Icelandair to serve. Similarly to San Francisco, the route is in direct competition with WOW air, which chose Baltimore as one of its inaugural North American cities to serve.
Icelandair CEO Bjorgolfur Johannsson said, "San Francisco will be a strong link in our network, once again, bridging Northern California with Europe. Icelandair offers our passengers more flights, more connections, and a refreshing alternative to Iceland and beyond. This new link between the Golden State and Europe will open new opportunities for not only leisure travelers but also for business, trade and foreign relations. We look forward to welcoming San Francisco aboard."
Regarding the Baltimore flight, returning after a 10-year absence, Johannsson said, "The time is right for Icelandair to return to BWI. Icelandair has been in operation for over 80 years, and Baltimore has played an important role in that history."
The addition of the two new flights to the United States comes after Icelandair's announcement of Kansas City as a new destination and adds to the over 20 destinations in North America that are currently served by Icelandair. The airline also operates to 25 destinations across Europe.
Jace has been working at AirlineGeeks for nearly three years. Born in Seattle, Boeing and aviation quickly took over his life and he never stopped looking up. Jace enjoys plane spotting and taking trips just so he can fly. He is currently studying at Embry-Riddle Aeronautical University while earning his Bachelors of Science in Air Traffic Management.
Latest posts by Jace Moseley (see all)