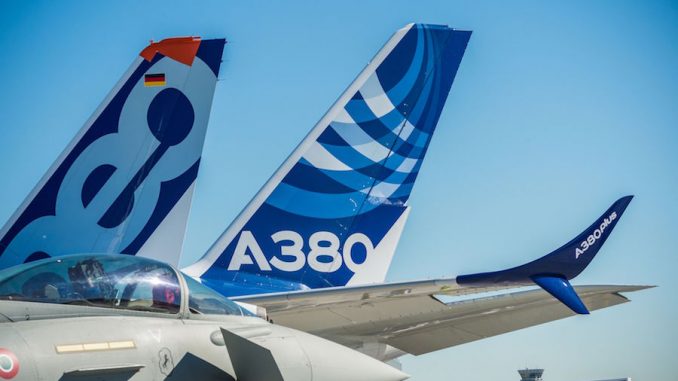 On Monday, Airbus announced that its commercial aircraft division had delivered a record 718 aircraft in 2017, achieving a total of 1109 net orders from 44 carriers. The number of deliveries was a four percent increase over the previous year and the 15th year in a row that the Toulouse-based manufacturer has set a delivery record.
Fabrice Brégier, Airbus Chief Operating Officer (COO) and President Commercial Aircraft commented: "A new Airbus delivery record coupled with our fifth best order intake wraps up a remarkable year for us. This outstanding achievement is testimony to the dedication of all our teams, and makes the company fitter, stronger and ready for the opportunities ahead."
The total number of net commercial aircraft orders exceeded U.S. rival Boeing by almost 200, mostly attributable to Indigo Partners' 430 A320neo order announced at the Dubai Airshow. The bumper year brought Airbus' total order backlog to 7265 aircraft valued at US$1.059 trillion at list prices.
With A320 plants now operating in China, the U.S., Germany, and France, Airbus is confident it will be able to deliver 60 of the popular narrowbody aircraft per month by mid-2019. The manufacturer is also confident of achieving a rate of 10 A350XWB deliveries per month by the end of 2018.
Diminishing Interest in the A380
Absent from the results announced Monday was any positive news regarding the A380 and a possible order from Emirates. As has been widely speculated, without an order for the superjumbo from the Middle Eastern carrier, continued production of the A380 seems to be in jeopardy.
This was confirmed by outgoing COO – Customers of Airbus Commercial Aircraft, John Leahy, who was reported by CNN Money as saying after the results announcement: "If we cannot work out a deal with Emirates, I think there is no choice but to shut down the program."
Airbus had expected to deliver 1200 A380 aircraft when the programme was first announced, but so far only 216 have been delivered, with a further 95 accounting for part of the 7265 backlog orders. The aircraft, which commenced commercial operations with Singapore Airlines in 2007, has seen only minimal interest from carriers in recent years.
Emirates has the world's largest A380 fleet, with over 100 in operation, but recent downturns in the financial and operational performance of the airline had cast doubt on the role of an expanded A380 fleet in the Dubai-based carrier's future. However, Emirates has invested heavily in infrastructure at Dubai airport to facilitate the aircraft's operation and the increase in worldwide passenger demand.
To counter the directness of his "shut down" comments, Leahy did err on the positive by declaring: "Every 15 years, air traffic doubles. You are not going to double the number of planes going to Heathrow or Frankfurt … if people want to fly, they will need to fly in bigger aircraft."
This is a sentiment shared by industry insight company Jefferies, whose consultant Sandy Morris told Bloomberg: "It's inconceivable that air traffic can keep compounding at the current rate without the A380 eventually finding a bigger market."
Perhaps the future of the A380 is, as Bloomberg has surmised, a high stakes game between Toulouse and Dubai, as to who will pay for the continuation of the production line and who will blink first. Regardless of the future of the superjumbo, Airbus has a lot to celebrate as it enters 2018 but will have to fulfill its massive delivery obligations if it wants to have another great year.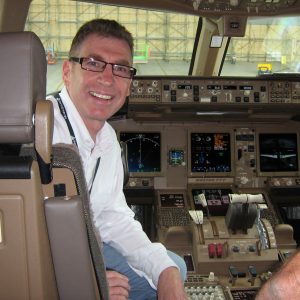 John has always had a passion for aviation and through a career with Air New Zealand has gained a strong understanding of aviation operations and the strategic nature of the industry. During his career with the airline, John held multiple leadership roles and was involved in projects such as the introduction of both the 777-200 and -300 type aircraft and the development of the IFE for the 777-300. He was also part of a small team who created and published the internal communications magazines for Air New Zealand's pilots, cabin crew and ground staff balancing a mix of corporate and social content.

John is educated to postgraduate level achieving a masters degree with Distinction in Airline and Airport Management. John is currently the course director of an undergraduate commercial pilot training programme at a leading London university. In addition he is contracted as an external instructor for IATA (International Air Transport Association) and a member of the Heathrow Community Fund's 'Communities for Tomorrow' panel.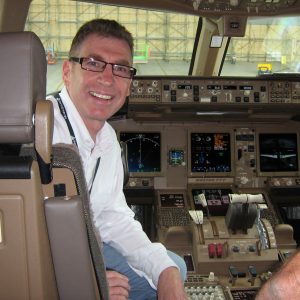 Latest posts by John Flett (see all)