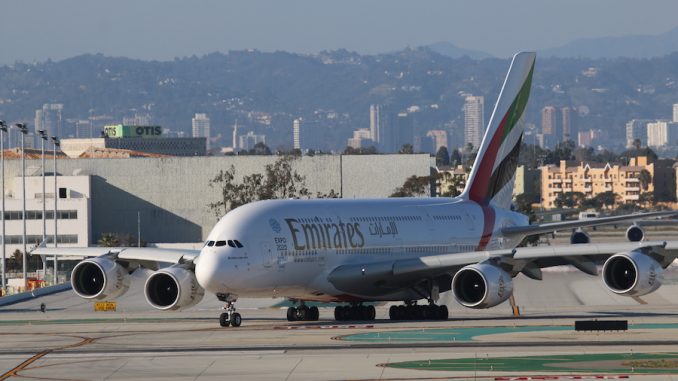 Emirates has officially signed a Memorandum of Understanding (MOU) for 20 firm orders and 16 options for the Airbus A380 aircraft, helping the aircraft manufacturer finally seal the deal to keep the A380 in production for "at least for another ten years."
Emirates reports that the deal is worth US$13 billion at list prices, and if all options are converted into orders would see the airline's total order number of A380 aircraft standing firm at 178. The Dubai-based carrier is the largest operator of the A380 with 101 currently in operation and a further 41 on order.
However, His Highness Sheikh Ahmed bin Saeed Al Maktoum, Chairman and Chief Executive, Emirates Airline and Group noted that "Some of the new A380s we've just ordered will be used as fleet replacements. This order will provide stability to the A380 production line. We will continue to work closely with Airbus to further enhance the aircraft and onboard product, so as to offer our passengers the best possible experience."
Emirates currently operates A380 aircraft with both GE and Rolls Royce engines and in three configurations with varying passenger capacity; the 3 class, ultra long range version with 489 passengers and long range with 517; and a 2 class long range configuration with 615 passengers. The airline has recently been considering the introduction of a Premium Economy offering, however, no details have been made available as to the proposed configurations for the aircraft.
Today's MOU will be seen as a triumph for retiring Airbus Commerical Aircraft's Chief Operating Officer – Customers, John Leahy, who was reported as recently as Monday saying "If we [Airbus] cannot work out a deal with Emirates, I think there is no choice but to shut down the program."
Leahy was understandably optimistic today, touting the possibility that as a result of Emirates' confidence in the aircraft, orders from other airlines would be forthcoming and that "this great aircraft will be built well into the 2030s."
The MOU also serves as positive news for the many businesses involved in the A380 supply chain, and the thousands of workers they employ. It also sends a message to other airlines that Emirates' organic growth strategy will continue, and that the A380 will remain as part of the backbone of this strategy.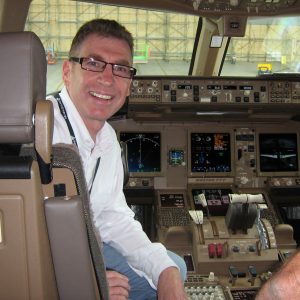 John has always had a passion for aviation and through a career with Air New Zealand has gained a strong understanding of aviation operations and the strategic nature of the industry. During his career with the airline, John held multiple leadership roles and was involved in projects such as the introduction of both the 777-200 and -300 type aircraft and the development of the IFE for the 777-300. He was also part of a small team who created and published the internal communications magazines for Air New Zealand's pilots, cabin crew and ground staff balancing a mix of corporate and social content.

John is educated to postgraduate level achieving a masters degree with Distinction in Airline and Airport Management. John is currently the course director of an undergraduate commercial pilot training programme at a leading London university. In addition he is contracted as an external instructor for IATA (International Air Transport Association) and a member of the Heathrow Community Fund's 'Communities for Tomorrow' panel.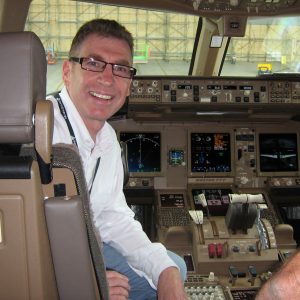 Latest posts by John Flett (see all)