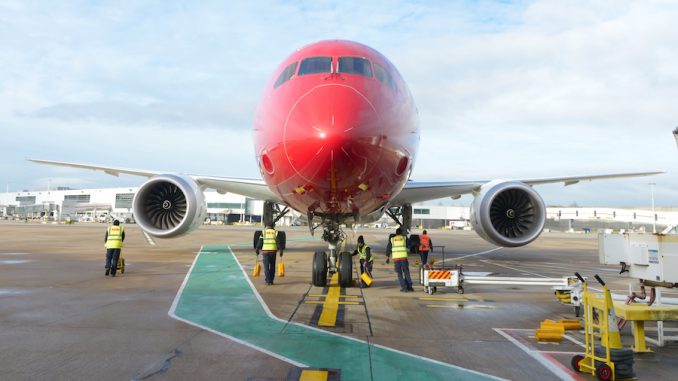 Low-cost airline Norwegian has set a new record time for the fastest ever transatlantic flight by a subsonic passenger aircraft this week for the route between New York and London, using the Boeing 787-9 Dreamliner.
Norwegian flight DY7014 from New York JFK to London Gatwick on Monday completed the full duration of the flight in 5 hours and 13 minutes – the fastest transatlantic flight recorded on a subsonic commercial aircraft. The previous record was 5 hours and 16 minutes.
Recorded flight time places DY7014 close to the absolute record by a subsonic aircraft, a British Royal Air Force Vickers Super VC-10 who covered the JFK-Prestwick, Scotland route in 5 hours and 1 minute, in 1979.
The flight carrying 284 passengers departed New York at 11:44 a.m. and arrived at London at 9:57 p.m. local time – 53 minutes early.
Europe's third-largest low-cost airline operates double daily flights between London and New York using the state-of-the-art Boeing 787 Dreamliner. The flight benefitted from strong tailwinds over the Atlantic Ocean that reached a maximum of 176 knots (202mph). The tailwinds pushed the aircraft to a top speed of 776mph during the flight.
The Boeing 787-9 Dreamliner aircraft (G-CKHL) used on the record-breaking transatlantic flight adorns British tail fin hero Amy Johnson, a pioneering pilot who was the first female to fly solo from England to Australia in 1930. Norwegian honors iconic figures on the tails of its aircraft, using personalities who symbolize the spirit of Norwegian through innovation, challenging the norm, and inspiring others.
Captain Harold van Dam at Norwegian said, "The 787 Dreamliner is a pleasure to fly and it's a great feeling to know that we have set a new record in this aircraft. We were actually in the air for just over five hours and if it had not been for forecasted turbulence at lower altitude, we could have flown even faster."
In 2018, Norwegian will take delivery of 11 brand new Boeing 787-9 Dreamliner aircraft, 10 of which will feature Norwegian's new expanded Premium cabin with 56 seats – 21 more seats than the airline's current Premium cabin.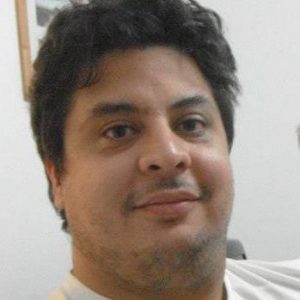 Since a little kid, Pablo set his passions in order: aviation, soccer, and everything else. He has traveled to various destinations throughout South America, Asia, and Europe.

Technology and systems expert, occasional spotter, not-so-dynamic midfielder, blogger, husband, father of three cats; he believes that Latin America's aviation industry past, present, and future offer a lot of stories to be told.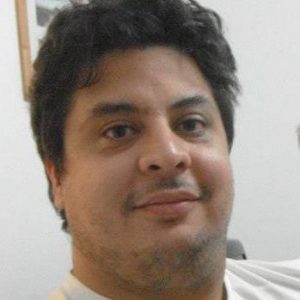 Latest posts by Pablo Diaz (see all)