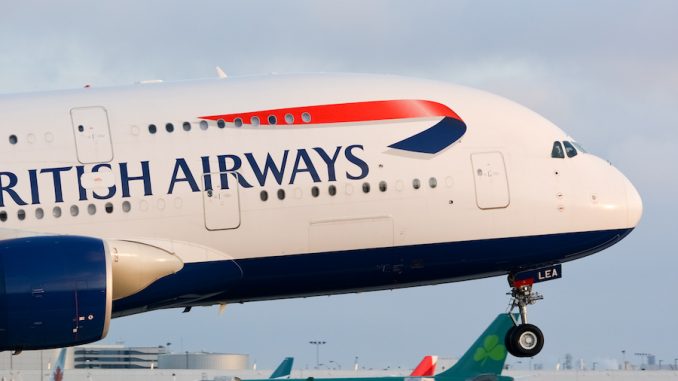 After years of uncertainty, and dwindling orders in the books for the Airbus A380, the question has arisen over the past few months on whether the A380 has a firm future in our skies.
When the 'Superjumbo' jet first entered service in 2007, it was expected to usher in a new age of long-haul air travel with the jet becoming the largest commercial aircraft in the skies. With the aircraft offering airlines huge capacity, and its customers an unrivaled levels of luxury, the aircraft was anticipated to be a huge success.
However, fast forward ten years later and the A380 is far from the glistening success Airbus had hoped it would be. With order numbers continuing to decline over time, with airlines opting for more efficient and cheaper twin-engine jets, Airbus has struggled to find buyers for its superjumbo Jet, putting doubts on the future of the A380 program.
While the superjumbo jet has been a huge hit with passengers, offering unrivaled levels of luxury among operators, quietness and comfort, it has not been a hit with the airlines with only 317 orders in the books since its launch.
The A380 program did, however, receive a lifeline last week, when Dubai-based Emirates, the aircraft's largest operator and customer, signed a Memorandum of Understanding (MOU) for another 36 aircraft. The agreement, consisting of 20 firm orders and 16 options would see the airline's total order of the aircraft stand firm at 178 if all options were utilized.
The important agreement is a huge boost for Airbus and the A380 program, with the additional orders seeing the production of the A380 continue for at least another ten years, giving the manufacturer more time to find customers for the superjumbo. The company's last new customer for the aircraft was Japan's ANA airlines which ordered three aircraft in 2015.
There are also rumors that British Airways is currently in talks with Airbus over more A380 aircraft. The carrier already operates 12 A380 aircraft, with owner IAG Chief Executive Officer Willie Walsh previously noting that it was considering additional second-hand A380s, with aircraft being considered from both Singapore and Malaysia Airlines.
Rumors suggest that the carrier is now looking for brand new aircraft after a conclusion was drawn that the cost of refurbishing the second-hand A380 aircraft to their requirements would be too expensive.
The A380 appeals to British Airways for the simple reason of capacity. Operating out of Heathrow Airport, it faces huge capacity challenges over the next few years as the airport reaches its limit. The A380 allows the airline to maximise passenger numbers without the need for additional slots, something in limited supply at Heathrow.
With the Emirates order last week cementing the production of the A380 for at least ten years, and British Airways considering an order for new aircraft, Airbus is hoping this is a turning point for the program, one which attracts new customers and keeps the program running into the 2030s.
Only time will tell whether Airbus receives more orders for the aircraft.
Josh is a long-term aviation enthusiast and aspiring commercial airline pilot. From a young age, he has immersed himself in all things aviation. From plane spotting at local airports and airfield to racking up frequent flier miles on trips abroad, Josh is a huge AvGeek at heart. He graduated from university in September 2017 with a first class Bachelor of Science degree in Air transport. He completed his pilot training, gaining his Frozen ATPL in November 2017 upon completion of his Multi-Engine Instrument rating and Multi-crew/Jet orientation course. He currently has around 230 hours of flying experience in various aircraft. He hopes to join an airline as a first officer by the end of 2017.

He frequently flies on one of his favorite airlines, British Airways, and is an avid Avios collector and British Airways Executive Club member.
In his spare time, while not studying, flying or immersing himself in aviation he enjoys spending his time volunteering in a variety of roles and running a blog to help other aspiring pilots pursue their dream.
Latest posts by Joshua Drabble (see all)