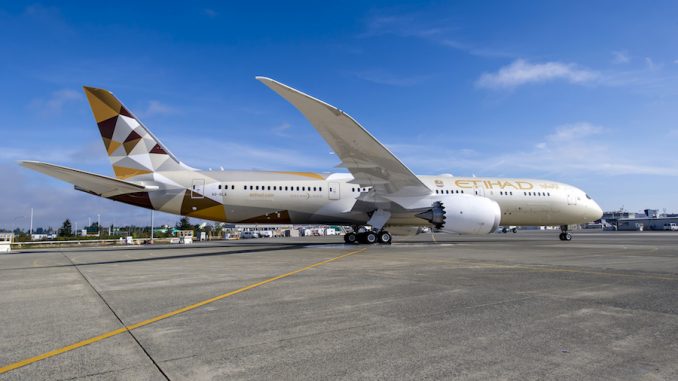 Etihad Airways announced Monday that they have achieved their best operational performance since 2009. The Abu Dhabi based carrier has trumpeted network punctuality figures of 82 percent for departures and 86 percent for arrivals.
Richard Hill, Chief Operations Officer, Etihad Airways, said: "We are pleased to have recorded these strong on-time performance figures for 2017, which illustrate that Etihad Airways is an airline that – following safety – prioritizes punctuality for its guests. Furthermore, the number of passengers carried annually increased from the previous year, with more than 18.6 million air travelers flying with Etihad Airways in 2017."
In other Etihad operational news, Flight Global reported Monday that the airline had put its five Airbus 330-200F cargo aircraft into storage. In a statement, the airline said: "It is normal airline industry business practice to continuously review aircraft requirements and to make modifications to the fleet when and where necessary." The A330's make up half of Etihad Cargo's fleet with the airline continuing to operate five Boeing 777F's.
The news comes as Etihad enters a new phase in its history this month with the arrival of a new Group Chief Executive Officer (CEO), Tony Douglas, and a new Group Chief Financial Officer (CFO), Mark Powers.  Douglas formally commenced his new role on January 3rd and he replaces longtime Group CEO James Hogan, who had been with Etihad since 2006. Hogan oversaw the carrier's impressive growth and development of an equity alliance before his departure was announced in January 2017 and he departed the business mid-2017 along with his long-serving Group CFO James Rigney.
Douglas and Powers have the unenviable task of steering Etihad back on course after the airline recorded a US$1.87 billion loss for 2016. The loss was partly attributed to 'financial exposure' resulting from Etihad's equity share in the now defunct Air Berlin and the troubled Alitalia.
Etihad advised of Powers' appointment as Group CFO on January 9 and he will begin his role by the end of January, having had previous airline experience at JetBlue. Other executive appointments in the last months of 2017 have also included the appointment of Mana Mohamed Saeed Al Mulla as Chief Group Support Services Officer, responsible for a range of support functions, including IT Services, Procurement and Supply Management, and Property and Facilities Management.
The strategy of equity shares in troubled airlines has not served Etihad well so it will be interesting to see what future initiatives will be implemented. The recent signing between Etihad and Emirates of a Memorandum of Understanding (MoU) for co-operation in aviation security involving the sharing of information and intelligence, would indicate an increased relationship between the two UAE rivals. Speaking upon the announcement of his appointment in late-September, Douglas said that Etihad was "a force in global aviation that must continue to adapt and evolve on its own and with industry partners."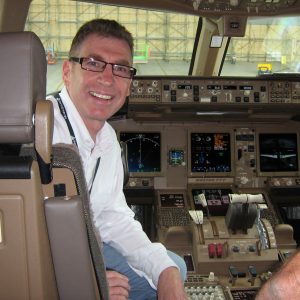 John has always had a passion for aviation and through a career with Air New Zealand has gained a strong understanding of aviation operations and the strategic nature of the industry. During his career with the airline, John held multiple leadership roles and was involved in projects such as the introduction of both the 777-200 and -300 type aircraft and the development of the IFE for the 777-300. He was also part of a small team who created and published the internal communications magazines for Air New Zealand's pilots, cabin crew and ground staff balancing a mix of corporate and social content.

John is educated to postgraduate level achieving a masters degree with Distinction in Airline and Airport Management. John is currently the course director of an undergraduate commercial pilot training programme at a leading London university. In addition he is contracted as an external instructor for IATA (International Air Transport Association) and a member of the Heathrow Community Fund's 'Communities for Tomorrow' panel.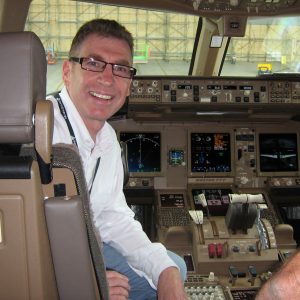 Latest posts by John Flett (see all)