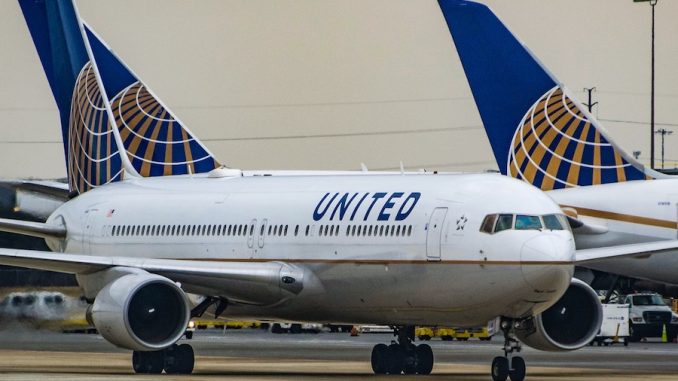 Major airline stocks took a hit on Wednesday due to fears that United's new expansion plan will undercut prices and profits. The stocks belonged to airlines such as American, Delta, Southwest and even United itself.
United's new plan, announced by President of United Airlines Scott Kirby, states that the airline is planning to add between 4% and 6 percent to its passenger capacity in 2018 and plans to maintain that same growth pace through 2020.
However, many investors and analysts fear that United would actually grow more than 4 percent during that time span. They believe that United's new plan, along with aggressive growth strategies from other U.S. airlines, will flood the market with too many flights and seats, triggering an all-out price war between the airlines.
Although United was once the largest airline in the country, they have slowly slipped behind American and Delta. The airline did, however, report a profit increase of 46 percent to $580 million for Q4 2017, far exceeding Wall Street's expectations.
A few hours after its plan was announced, United's stock went into a tailspin, dropping down to 10.2 percent and trading at $70.05. Other airline stocks followed suit with American Airlines dropping  6 percent, Delta to 5.2 percent, and Southwest down to 4.7 percent.
In total, the airlines lost close to $8.4 billion in value by the end of the trading day.
United stands by its aggressive growth strategy, claiming that the airline was shrinking while Delta and American were growing. According to Kirby, the airline is "catching up," aiming to regain the high-paying connecting passengers it has lost over the years.
Additionally, part of United's growth strategy has been its introduction and expansion of its "Basic Economy" fare, which American and Delta have also introduced. The new fare is a way to compete with the ultra-low-cost carriers that have been slowly on the rise in the U.S.
"The best way to compete with a low-cost carrier is matching prices," said Kirby. "No one chooses to fly on an ultra-low-cost carrier if they can get the same price on United Airlines, nobody."
United's expansion announcement comes on the heels of two new ultra-long-haul route additions and the announcement of the airlines' projected 2018 mainline fleet growth.
An "AvGeek" for most of his life, Akhil has always been drawn to aviation. If there is an opportunity to read about an airline, fly on a new airplane, or talk to anyone about aviation, he is on it. Akhil has been on over 20 different kinds of aircraft, his favorite being the MD-80. Additionally, he has visited 5 continents and plans to knock out the remaining two (Africa and Antarctica) soon. Based in Dallas, Akhil graduated from Texas A&M University with a degree in Management Information Systems and currently works in consulting. His dream is to become an airline executive.
Latest posts by Akhil Dewan (see all)