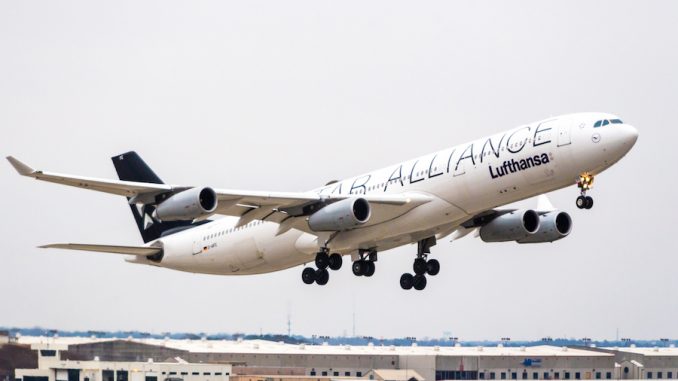 Ever wanted to fly around the world without the hassle of having to have tons of stopovers? For those that cherish the flying experience over the tourism experience, Star Alliance revamped its "Round the World" product. It theoretically allows travellers to make it once around our planet in around 80 hours. Jules Verne, who once marvelled about the prospect of making the trip in 80 days, would be proud.
The world's largest airline alliance now offers such tickets with required stopovers at only two destinations for at least 24 hours. Previously, a minimum of three stopovers was required for all Round the World (RTW) tickets. This change increases the number of itineraries available under the RTW product for travel in the Star Alliance network. The maximum number of stops remains at fifteen.
"By enabling round the world travel with only two stopovers, we are increasing the attractiveness of the Star Alliance Round the World fare product. Customers will now find it easier to build their bespoke routing choosing from the vast offer provided by our 28 member airlines, operating more than 18,400 daily flights, connecting 1,300 destinations in 191 countries," said Janice Antonson, Vice President, Commercial and Communications, Star Alliance.
Some examples that Star Alliance provided include some of the world's most iconic cities and hubs. Europeans could, for instance, fly London-Singapore-Los Angeles-London, North Americans could pick Chicago – Delhi – Shanghai – Chicago and if you're leaving from Asia, one option is Tokyo – New York – Paris – Tokyo.
In terms of distance, customers can create an individual itinerary covering up to 26,000, 29,000, 34,000 or 39,000 miles. To put these levels into perspective, the circumference of the Earth measured at the Equator is approximately 24,901 miles.
Such long-distance routings have become possible for a couple of reasons. First, Star Alliance and its member airlines have continued to expand in the past years, by which more cities — and thus hubs — have become accessible across the globe. Second, new aircraft such as the Boeing 787 can cover longer distances with greater efficiency and flexibility than had previously been the case. This has allowed airlines to open new routes that previously did not make economic sense if they had to use more inefficient aircraft such as the Boeing 747.
In addition to building an itinerary from scratch, customers can also choose from a range of themed RTW journeys, such as culinary attractions, world wonders, architecture, nature, aquatic attractions, cultural experiences, sports, wine or luxury experience.
Adrian joined AirlineGeeks as a writer in 2017. He had always wanted to become a pilot and while he chose a different career path for now, his interest in aviation continues to grow every day. Adrian was fortunate to travel extensively for business in the past five years. As a result, he focuses his research and writing on passenger services and experiences on a variety of airlines. His favorite aircraft include the Airbus A350, A380, and the Embraer passenger jets.
Latest posts by Adrian Vannahme (see all)