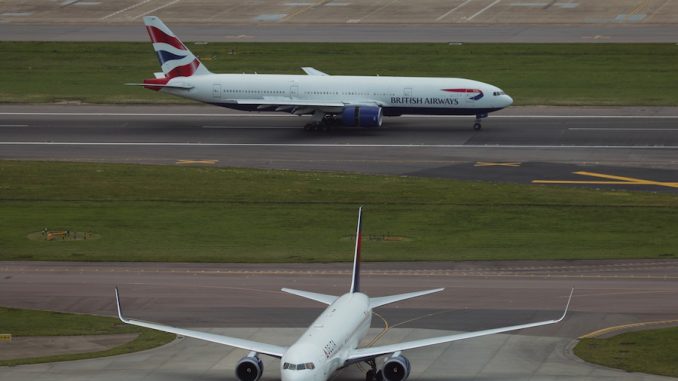 The importance of air route connectivity between the UK and China has long been touted as one of the reasons to expand London's Heathrow Airport. With the world's busiest two runway airport currently at capacity, the addition of new routes to China has been restricted, making it near impossible for new players to enter the market. The looming cloud of Brexit has placed greater importance on markets outside of the European Union to contribute to the UK's tourism and trade growth and the UK government is being called upon to ease restrictions for Chinese nationals.
Many people in the Western world have become used to traveling to other countries without the need to apply and pay for tourist visas. A study in 2017 by Henly and Partners of the world's most 'powerful' passports shows the disparity in visa-free travel accorded to citizens of different countries. Holders of a German passport, the most "powerful," can travel to 176 nations without a visa or being issued a visa on arrival whilst citizens of China can only do so to 51 countries – US citizens have visa free travel to 174 nations.
This restriction on travel for Chinese citizens includes visits to the UK where the cost of a visa for a tourist to visit is GBP89 (USD125) with a 2-year limit currently in place. There is also a visa available for those Chinese tourists who arrive as part of a tour group with an approved provider. It should be noted that UK nationals who wish to visit China are required to pay approx. GBP170 (USD239) for a 2-year multiple entry visa — the equivalent cost for a US citizen is GBP100 (USD140).
On Monday, International Airlines Group (IAG) the parent company of British Airways called on the UK government ease restriction for Chinese visitors and to further extend the ability of Chinese nationals to obtain a 10-year visa to assist in the facilitation of increased tourism. IAG cited the disparity in 2016 between tourist visas issued to Chinese by the UK (480,000) compared to several European countries (1.5 million for France, Italy, Spain, and Germany combined). The visa issued by continental EU countries allows Chinese visitors to travel between all countries in the Schengen zone (26 EU countries who allow free movement).
However, the UK has entered an agreement with the EU and a process has been introduced to make it easier for Chinese nationals to apply for visas to both the Schengen zone and the UK simultaneously.
Former UK Prime Minister David Cameron eased visa restrictions on Chinese nationals in 2016 and mentioned that a 10-year visa would be explored. Monday's statement by IAG is an attempt to get current PM Theresa May to make the issue part of her agenda during a future visit to China. This follows the recent signing of a new bilateral agreement between China and the UK raising the permitted number of weekly flights between both countries to 150. A move that IAG would appear to be keen to capitalize on for British Airways. This despite the recent cessation of operations to Chengdu which had been their most recent entry into the Chinese market.
IAG chairman Willie Walsh said in a letter to the UK's home secretary: "We need a step change on China. We make it hard for Chinese tourists to visit. The USA charges £119 for a 10-year visa while Britain charges £767. Making it easier for Chinese businesses and tourists to come to the UK is critical to boosting our economy and enhancing global trading links, especially post Brexit. We continue to lose out on the new jobs that Chinese investment and affluent tourists bring."
With a population base currently exceeding 1.4 billion, an ever-increasing middle class and the forecast of over 200 cities in China exceeding a population of 1,000,000 by 2035, the Chinese market will continue to be a focus for airline strategies and the aviation industry.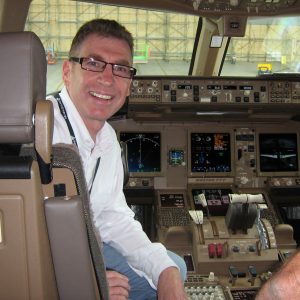 John has always had a passion for aviation and through a career with Air New Zealand has gained a strong understanding of aviation operations and the strategic nature of the industry. During his career with the airline, John held multiple leadership roles and was involved in projects such as the introduction of both the 777-200 and -300 type aircraft and the development of the IFE for the 777-300. He was also part of a small team who created and published the internal communications magazines for Air New Zealand's pilots, cabin crew and ground staff balancing a mix of corporate and social content.

John is educated to postgraduate level achieving a masters degree with Distinction in Airline and Airport Management. John is currently the course director of an undergraduate commercial pilot training programme at a leading London university. In addition he is contracted as an external instructor for IATA (International Air Transport Association) and a member of the Heathrow Community Fund's 'Communities for Tomorrow' panel.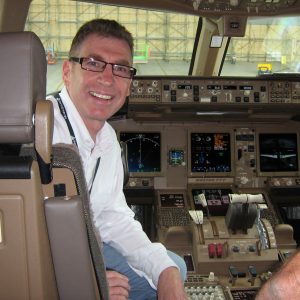 Latest posts by John Flett (see all)