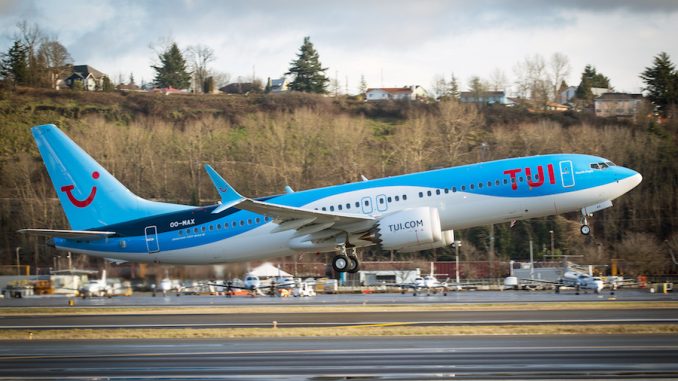 TUI, the world's largest tourism company, took delivery of its first 737 MAX 8 earlier this week. The aircraft, registered as OO-MAX, landed in Brussels at 11:02 CET after a flight of just under ten hours from Seattle.
It's the first of nine 737 MAX 8 variants that will be delivered to the Hannover-based company in 2018, adding to the existing fleet of 142 aircraft.
This delivery is the latest in an extensive fleet renewal which is being undertaken by the company and is scheduled to be complete by 2023. 70 aircraft, including 51 737 MAX 8s and four 787s, have been ordered to replace the existing fleet with the aim of improving both efficiency and environmental impact.
"The 737 MAX is a great fit for TUI Group, with 14 percent lower carbon emissions and a 40 percent smaller noise footprint supporting its airline's commitment to sustainability," said Monty Oliver, vice president of European Sales, Boeing Commercial Airplanes, in a press release.
He added, "We are honoured by TUI Group's continued confidence in our products and look forward to the many MAX deliveries that lie ahead."
TUI has set itself the goal of being Europe's most carbon-efficient airline by 2020. Its airlines perform strongly in 2017's Atmosfair airline index, which lists the world's most energy-efficient airlines.
The first MAX delivered to TUI will be operated by its Belgium-based airline, one of six subsidiaries that it operates in Europe, along with TUI Airways, based in the U.K, fly Deutschland, fly Netherlands, fly Nordic, based in Sweden, and Corsair International, based in France.
TUI will also be the first European operator to fly the 737 MAX 10, with 18 currently on order. As of yet, however, there is no confirmation as to when the first of these will be delivered.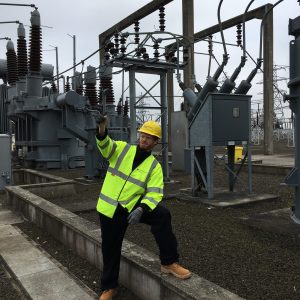 Andy flew regularly from a young age on family holidays, but his interest in aviation really began when he saw Concorde flying over his grandparents' house on final approach. A Power Engineer by profession, his hobbies include writing, playing guitar, and taking a beating at squash.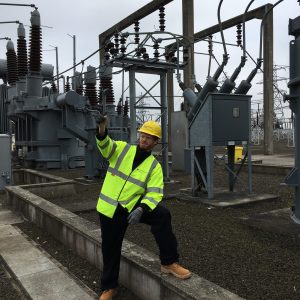 Latest posts by Andy Nelson (see all)