With the Super Bowl LII less than five days away, the three airports of Minnesota's Twin Cities are preparing for the influx of airplanes that are expected to arrive at Minneapolis-St. Paul International Airport, St. Paul Downtown Airport, and Flying Cloud Airport for the game. Officials are expecting over 1,500 additional aircraft at these three airports compared to usual and are taking steps to prepare for the number of fans that are about to descend upon the area.
At Minneapolis-St. Paul International Airport, staff numbers will temporarily increase by 50 percent to deal with the scores of passengers arriving this week and departing after the big game. The airport is advising passengers to have their bags checked-in at least 3 hours prior to departure after Sunday's game in anticipation of the extra baggage.
By comparison, Houston's Hobby and Intercontinental airports saw the Monday after last year's game as the busiest with nearly 190,000 passengers passing through the two airports, 70 percent departing from the city. The two airports saw over 100,000 passengers flying through every day for two weeks before and after the game. Super Bowl LI also saw about 2,000 departing and arriving private aircraft between a five day period.
In Minneapolis, the two teams arrived within a day of each other and were greeted in a Delta Air Lines hangar at Minneapolis-St. Paul International Airport. The Eagles touched down onboard a chartered American Airlines Airbus A330-200 from Philadelphia on Sunday.
Didn't get a chance to see the @Eagles and @Patriots arriving at MSP? Here they are a little sped up. #SuperBowl52 pic.twitter.com/aLyy8RRSCy

— MSP Airport (@mspairport) January 30, 2018
At last year's Super Bowl, the New England Patriots landed in Houston on a chartered Delta Air Lines aircraft. This year, however, they landed onboard N36NE, the Patriot's own VIP-configured, 26.5-year-old Boeing 767-300, which was delivered to them last September.
The customized 767, also known as "Air Kraft," is the first airplane to be owned by an NFL team. In addition, the team also took delivery of a second 767 a few days ago. The aircraft, which will serve as a backup, is currently in Providence, where it is most likely waiting for the team's decals to be placed upon it.
If you missed these two airplanes, don't worry. There are plenty of opportunities to spot unique aircraft at Minneapolis-St. Paul over the next few days.
If the Patriots win, perhaps their newly-delivered second aircraft will make an appearance with decals showing six trophies on its tail.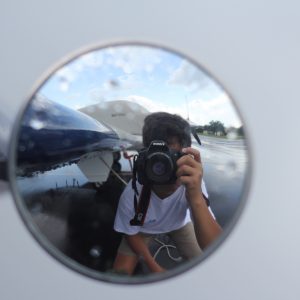 Mateen has been interested in aviation from a very young age. He got his first model airplane at six and has been airplane spotting since he was nine years old. He has always had a passion for aviation and loves learning about different aspects within the industry. In addition to writing for AirlineGeeks, Mateen is also an editor for his high school's newspaper. You can also find him on Instagram (@Plane.Photos) where he enjoys sharing his aviation photography with thousands of people everyday.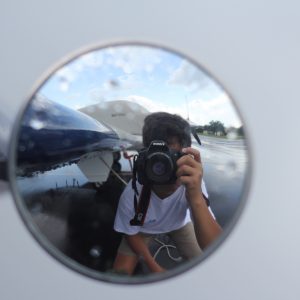 Latest posts by Mateen Kontoravdis (see all)